In addition to discussing her feelings over Ariana Madix's time on Dancing With the Stars, Lisa Vanderpump is responding to the news of Kyle Richards and Mauricio Umansky's split.
The Real Housewives of Beverly Hills alum,63, revealed her connection to Brynn Whitfield, a cast member of Real Housewives of New York City, teased the upcoming 11th season of Vanderpump Rules, and revealed she had heard rumors in the past about her former castmates. She also gave an explanation for why she had sent a dinner bill to Kyle's table.
"We are thrilled to announce we are opening [Flamingo Las Vegas]!" Lisa shared in a November 2 post on her Instagram page. "It's truly very exciting for us to be asked to create a unique concept on the iconic Las Vegas Strip [Pinkys By Vanderpump]! We've so enjoyed our relationship with [Caesars Entertainment], and we are excited to expand with two new locations ([Wolf By Vanderpump] in Lake Tahoe!)."
"We are embracing the unique history of Flamingo Las Vegas through our design company, Vanderpump Alain, and the designs will be reminiscent of a bygone era," she said. "Caesars has given us the freedom to use our imagination to fully explore the Art Deco aesthetic and produce something that will perfectly capture the breathtaking design of that era. The structure will stretch into a striking conservatory that will improve the Flamingo's Las Vegas Strip façade.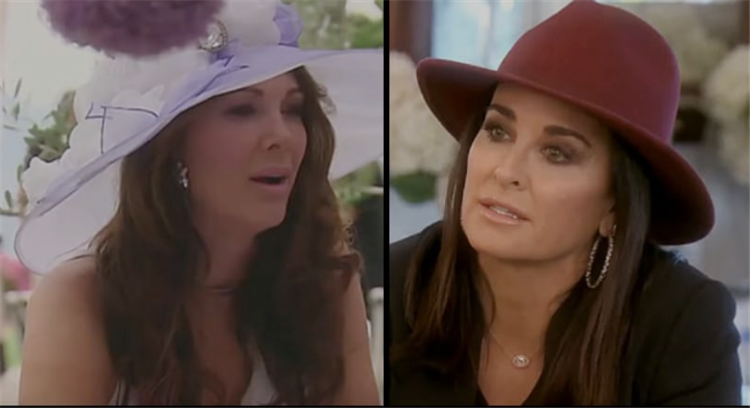 Lisa also dished on the upcoming venue during a November 2 interview on Access Hollywood's Housewives Nightcap, saying, "It's coming but it's not coming til next summer … But Flamingo is designed. The concept is there. It's all approved but we've got to wait a minute."
In the meantime, Lisa is looking ahead to the upcoming premiere of the new season of Pump Rules, which is expected to begin airing on Bravo later this year or in early 2024.
"It's always been complicated, but this season is different, [and] I think as a producer, it needed to be different because it was a very different story to tell," she revealed. "It was this group that was so fragmented and there were so many splinters and I felt it was almost [put] upon me to put it back together a bit because I try to see all of their points of view."
Although Lisa admitted to being criticized at the season 10 reunion for not having more of a go at Tom Sandoval, 40, who'd been caught cheating on Ariana, 38, with their now-ex-co-star, Rachel "Raquel" Leviss, 29, she said she believes her job is "to be a mother in the situation."
"If all of your kids are fighting, you don't pick sides. You try and facilitate some sort of collusion," she explained.
As for Ariana's role on DWTS, Lisa expressed pride.
"I've only seen a couple of dances but she's done really, really well," Lisa noted. "I'm really proud of her. I did text her and say, 'I'm so proud of you.'"
Continuing on about Brynn, Lisa reacted to the RHONY star sharing that she once gave her a place to live.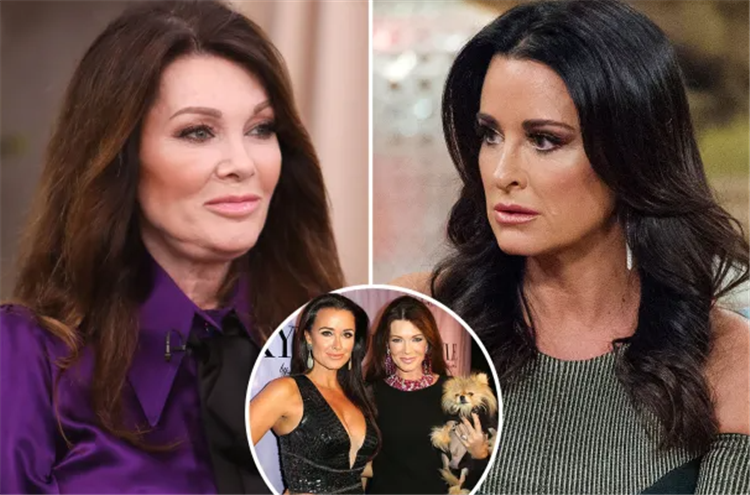 "[Brynn] was a very good friend of my daughter's," she revealed. "She spent a lot of time with Pandora … and I think we did lend her a car, but she seems to be doing great on [RHONY]."
Over four years after her departure from RHOBH, Lisa admitted she's still in touch with some of the show's stars.
"Well, [Garcelle Beauvais] I love. [Sutton Stracke] I've spent time with when I was in Paris," she shared. "I don't really know any of the others, apart from the ones I left behind that called me a liar, so I don't really kind of engage with them until they decide to apologize. But Garcelle, love her."
As RHOBH fans may have seen, Kyle shaded Lisa for sending a dinner bill to her table during a past run-in while appearing on an episode of Watch What Happens Live last week. However, as Lisa revealed, she actually sent the bill to Alex Baskin, who was dining with Kyle.
"He came over to my table to say 'hello' so I thought, 'Well, if he's with Kyle having dinner,' I've got a sense of humor, I sent him my bill, thinking maybe he'd like to buy dinner for me," she recalled. "But I'm not as stupid as I look. I actually gave the management my credit card just in case he said 'no.'"
"Kyle said something so I had to post my bill online," Lisa continued. "That's what you have to do. Housewives mentality. They always call you a liar so you always have to prove it."
Lisa then commented on Mauricio's breakup with Kyle, pointing out that he had recently "got the hoof" from DWTS.
"I think everyone's sorry about it, but I think there were a lot of rumors for a long time and there were things that I knew and had heard," the woman said. However, until something ends, it's not really over. Humans experience difficulties, and ideally they are able to overcome them. Perhaps they could just sort of sit down and understand when they have four children and the love they have shared.
"It's not always easy," she added.