RHOBH star Dorit Kemsley announced that she and her husband Paul "PK" Kemsley are separated, but their relationship may have been doomed all along.
The Real Housewives Of Beverly Hills season 13 is bringing relationship drama for more than one couple as Dorit Kemsley and her husband, Paul "PK" Kemsely, seem to be doomed in their marriage. While the drama of RHOBH season 13 has reportedly been the tense separation between Kyle Richards and Mauricio Umansky, there's another couple in the Bravo series who seems to be heading towards an unfortunate demise. Dorit, who's been a cast member since The Real Housewives Of Beverly Hills season 7, and PK have had their share of drama through the years. From Dorit's traumatic robbery to the cheating allegations lodged against the couple, things have been tough.
Despite the fact that Dorit is almost ten years younger than PK, the couple fell in love right away when they first met in New York in 2011. PK, a well-known real estate developer in Dorit's social circles, drew her attention during their group trips before they started dating one-on-one. Before getting married in a grandiose wedding in 2015 at New York's famous Rockefeller Center Rainbow Room, the couple welcomed their first child, a son named Jagger, in 2014. Phoenix, the couple's daughter, completed their family in 2016, the year that Dorit joined RHOBH and the problems started for the marriage.
Dorit & PK Kemsley's Money Problems May Have Torn Them Apart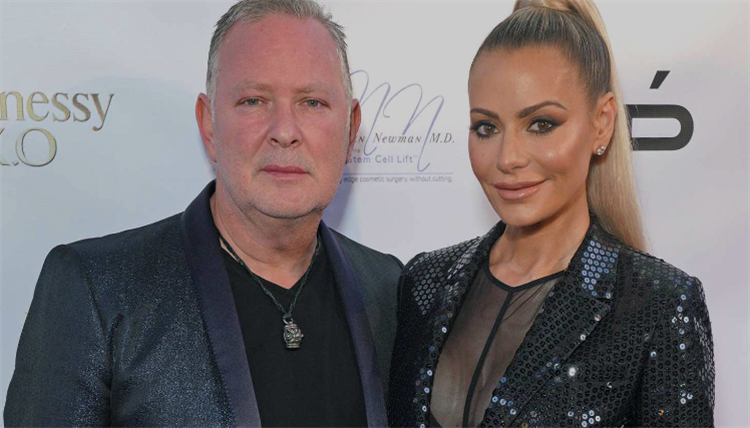 Even if there might have been more private matters involved, Dorit and PK's financial problems could have caused their relationship to end. It might not be simple to settle, despite Dorit's best efforts to clarify that the couple is separated in an attempt to work through their problems rather than proceeding with a divorce. Although PK has had success in the real estate development industry, he has made some bad financial decisions in the past. As of early 2022, he owes the Bellagio casino in Las Vegas over $2 million, and he owes the IRS and the state of California almost $1 million in overdue taxes. Their marriage may be disintegrating due to financial difficulties.
PK Kemsley Was Spotted In A Car With Another Woman
Amidst his financial issues, PK also had some legal troubles in the last year that have gotten him in hot water for more than just breaking the law. In late 2022, PK was pulled over for driving under the influence, though he was ultimately not charged with a DUI. When the officers pulled him over, PK was allegedly in the car with another woman. The allegations that PK was cheating on Dorit ran rampant after her was spotted with someone other than his wife in the car, though he brushed them off to the best of his ability. While nothing was ever proven, it's definitely possible PK was seeing someone behind Dorit's back.
PK's Reportedly Living In A Hotel
Reports of PK and Dorit's separation were made public after PK was spotted several times leaving a Beverly Hills hotel. Coming and going from the property as though he was at home, many were confused as to why PK was staying in a hotel when his family home is in Beverly Hills. After the reports of the separation were made public, it became clear that PK has likely been living in the hotel instead of with Dorit and their children. Whether it was PK's decision, Dorit's decision, or a choice they made together, it's clear that the couple don't want to live together as they work through their marital issues.
Erika Jayne Thought Dorit & PK's Marriage Would Fail
RHOBH actress Erika Jayne Girardi was asked at BravoCon 2022 which relationship on the show would break up next. Even though Erika made an effort to avoid answering the issue, she said that she believed Dorit and PK will be the next pair to split up inside the brand. Even though Dorit was offended by Erika's remark, it was evident that there was some truth to the allegations given that PK and Dorit appeared to be having some significant marital problems. In the RHOBH season 13 opener, Dorit attempted to emphasize that she and PK have a solid marriage, despite the tension between her and Erika.
Dorit Kemsley Said Her Robbery Ordeal Negatively Impacted Their Marriage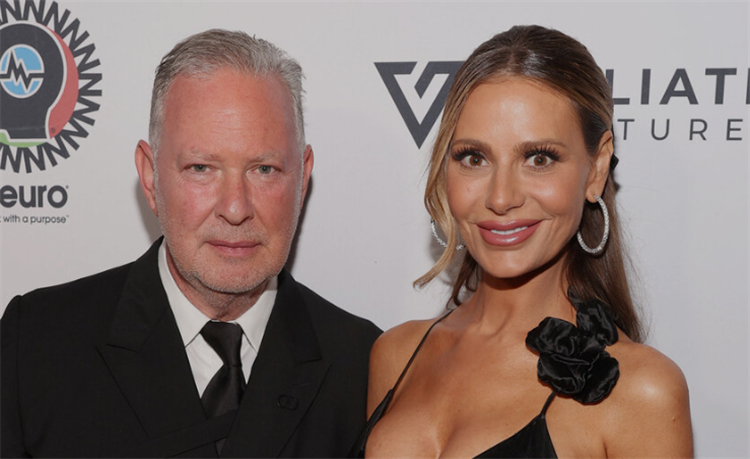 Dorit and PK's family home was burglarized late at night in October 2021, and the ordeal has put some tremendous stress on Dorit, as well as her marriage to PK. Dorit and her children were home at the time of the robbery, but Dorit woke up when the masked burglars entered their home. According to police reports, Dorit complied with the assailants, and they left without harming her physically, but the attack took a huge toll on her emotionally. PK, who was in London at the time, had a hard time understanding Dorit's trauma and she's said the robbery has negatively impacted their relationship in the past.
PK Was Spotted Without His Wedding Ring
Upon being photographed outside the hotel he's reportedly been living at, PK was spotted without his wedding ring. In several other photos of PK from the last few days, there hasn't been any sign of a ring, either. Despite the fact that Dorit and PK released a joint statement that explains they're working together to heal the issues in their marriage, PK has chosen to take off his wedding ring. This makes a statement not only to the public but to Dorit, as well.
Dorit's A Lot Younger Than PK
Although age isn't the most crucial element in a relationship, the fact that PK is almost ten years older than Dorit may have contributed to their breakup. Dorit, a 47-year-old woman, has dedicated her life to her spouse and kids. Despite having RHOBH, she has spent much of the past ten years at home with her family. PK, who is 56 years old, has continued to succeed in his work even though he has had legal troubles recently. Being with an older person may prevent Dorit from living life to the fullest before she matures too much. It's possible that she feels under pressure to do so.
The Pressures Of Parenthood May Be Getting To Them
Despite their decision to become parents, it's probable that parenting has strained Dorit and PK's bond. Since both of PK and Dorit's children are under ten, they find it challenging to get by on their own on a daily basis. With small children, their time is probably better spent taking care of the kids than preserving their relationship. This RHOBH pair might have experienced a shift in their chemistry, as many do when they become parents.