Will baby Ace get a new GH family?
Laura Collins, Spencer, Trina, and Baby Ace are all finally home from Greenland on General Hospital. Even though Ace handled himself like a champ as everyone lost their minds around him and the world almost ended, he isn't quite ready to go it alone yet. Everyone wants a piece of this adorable, giant baby.
General Hospital Polling
But, if it comes down to a custody battle, whom would Grandma Laura (Genie Francis) support? We convened almost 2,000 voters for this jury, and here's what they thought.
GH Brotherly Love
Ace should be with his big brother, Spencer (Nicholas Alexander Chavez), and Laura will realize that, 14% of you are confident. Laura loves Ace, and she loves Spencer. She also knows that taking responsibility for the tot will be good for Spencer. He needs to grow up, and quasi-fatherhood is one way to do it.
Laura Collins: General Hospital Mother To Mother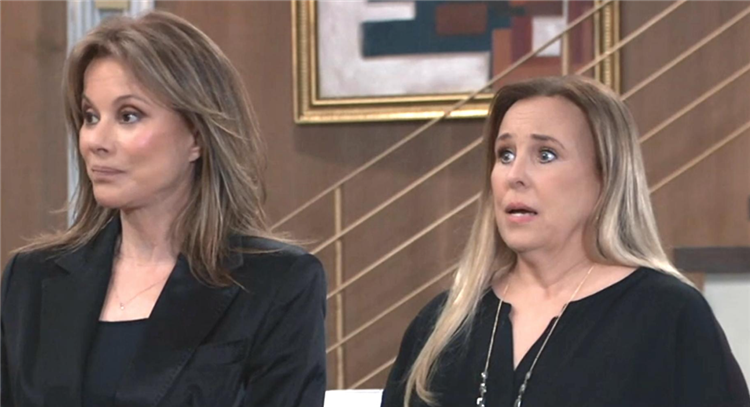 Laura has bonded with Esme (Avery Kristen Pohl), 26% remind. She was there to coach Esme through labor, and she has seen for herself how much Esme loves Ace. In addition, Laura knows what it's like to have your baby taken away from you. That's what Helena (Constance Towers) did to her with Nikolas. She missed almost 20 years of her son's life. She suffered. Nikolas suffered. Laura wouldn't do that to Ace or to Esme.
General Hospital: Nope
Laura won't take sides, 60% predict. All she cares about is what's best for Ace. But she is also sympathetic to both Esme and Spencer. Maybe Laura can negotiate a peace treaty appropriate to this very modern family. Esme can raise her son, and Spencer can play a role in his life. What might happen when Nikolas comes back is a whole other story…but they don't need to worry about it for the time being. The point is both Esme and Spencer respect Laura. This means they are much more likely to listen to her than anyone else.