Original NCIS: Los Angeles star Barrett Foa reacts to missing the series finale, revealing that he would have been interested in returning.
Original NCIS: Los Angeles star Barrett Foa reacts to missing the series finale. The spinoff premiered on CBS back in 2009, following agents within the LA-based Office of Special Projects – a division of the Naval Criminal Investigative Service that handles undercover assignments. Despite being one of the longest-running shows on television, it was announced in January that NCIS: Los Angeles would conclude after season 14. Foa portrayed Eric Beale through most of the series, a technical operator with a unique personality, whose relationship with Nell Jones (Renée Felice Smith) became an important storyline.
When the series finale of NCIS: Los Angeles aired on May 21, audiences might have been surprised to find out that Eric did not return. In a statement made to TVLine, the actor shared that while reprising his role "would have a dream," he was happy the character was mentioned. Showrunner R. Scott Gemmill also touched on Foa's absence, revealing that there were issues with availability. Read the comments regarding Foa missing the NCIS: Los Angeles finale below:
Foa: "Getting to play Eric Beale one last time would have been a dream, so I was bummed when it didn't work out. I'm grateful he got a shout-out and that he's out there making the world a better place. How cool that CBS gave the show a chance to give our fans a proper series finale."
Gemmill: "That was about availability, and what we could do and what we couldn't do. If I'd had the time and the money, I would have probably had everybody who had ever been on the show. We couldn't do everything we wanted to, unfortunately."
How Foa's Character Arc Ended In NCIS: Los Angeles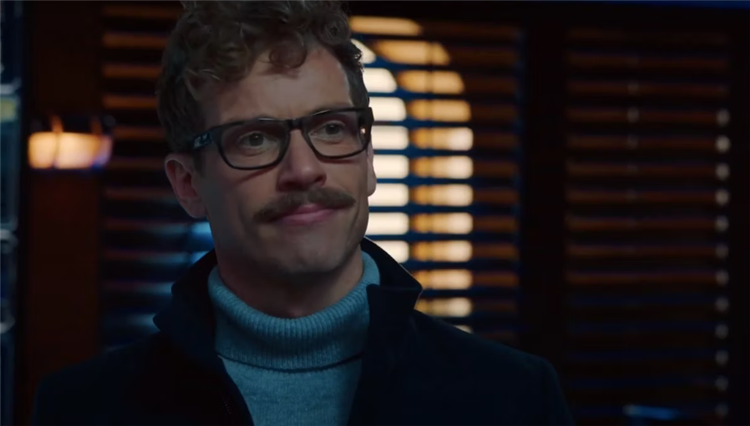 Foa's last appearance on NCIS: Los Angeles came during the season 12 finale back in 2021. After stepping away from the team and developing Kaleidoscope, Eric became rich and revealed he got funding to open an international headquarters in Tokyo, but wanted Nell to lead the new office with him. While he expressed excitement over the possibility of working together again, the idea presented a difficult decision for Nell. She eventually turned down Hetty's (Linda Hunt) job and the two appeared to embark on their next adventure.
Though the character was unable to come back for the NCIS: Los Angeles series finale, as Foa noted, he was still mentioned. In the episode, titled "New Beginnings Part Two," Nell shared that Eric was in Singapore participating in a TED Talk. It is unclear what kept Foa away from making another appearance, but it's good to see that his character was not forgotten about.
Despite Eric's absence, the ending of NCIS: Los Angeles managed to feature a few other characters, including Nell, and served as an emotional farewell for the successful show. It is worth wondering what Eric would have been up to, though, had circumstances allowed for his return. Because the original series still exists, perhaps Foa can have the opportunity reprise his role outside of NCIS: Los Angeles.