Nikolas Cassadine was bang in the middle of a major storyline on General Hospital when Ava bashed his head with a statue, and he seemingly fell to his death. This twist in the tale came shortly after actor Marcus Coloma hung his hat as The Dark Prince. However, the makers roped in actor Adam Huss to take Nik's storyline to his end. A few episodes down the line, it was revealed that Nik hadn't died after all! Mason sneaked Nik to a long care facility, and that's where The Dark Prince has been combating coma. But, it seems that it might finally be time for sleeping beauty to wake up! Are you wondering what makes us say so? Find out below, only on TV Season & Spoilers!
Victor Cassadine's Will Reading
While most fans believed that the Cassadine to fall to his death would be Nikolas, the one who actually died at General Hospital was Victor Cassadine. However, even in death, the legacy villain is far from done! The man was always a visionary, even if those visions were wreaked of evil! He always had a Plan B! So we aren't surprised at all that he left behind a well-etched will. An invitation to the reading of which has reached pretty much all the major players of Port Charles. The town's mayor, Laura Collins, will be hosting the will reading, and it will be attended by Spencer, Valentin, Ava, and Laura, amongst others.
The latest General Hospital spoilers tease that ever since the will reading has come up, Spencer has been on edge. He fears that Victor must've definitely included some really twisted clauses in his will. And there is no telling what havoc they might create later! However, there might be much bigger havoc that may take the will reading by storm, and it would have nothing to do with Victor! It would be in the form of the most unexpected member of the Cassadine clan, Nikolas Cassadine! Oops! Ava better watch out!
Nikolas Cassadine Returns To Claim His Share And Much More On General Hospital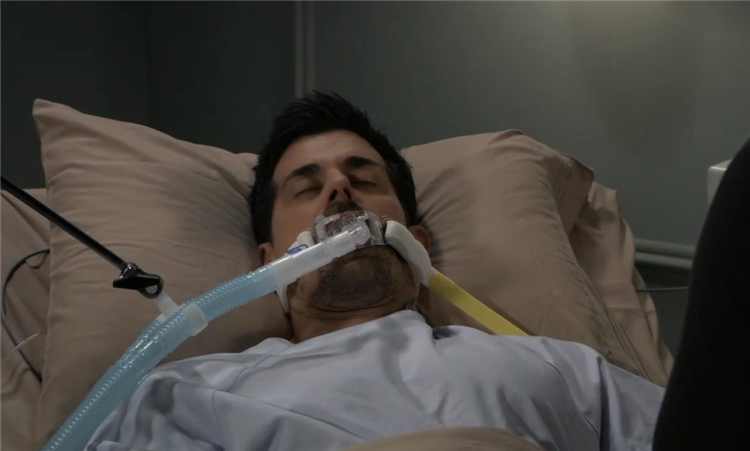 Not only did Ava bash Nik's head, she even left him for the dead in the stables of General Hospital. If it hadn't been for Mason, Nik may not have survived. Thus, chances are high that The Dark Prince will wake up from his coma off-screen and make a shocking appearance at Victor's will reading! We can assume that upon waking up, Mason must've filled him in on everything that Austin and Ava did. So, it won't be surprising if Nik wakes up several shades darker and come back for more than just his share in the Cassadine wealth!
He might desire retaliation! The battle between Nik and Ava at General Hospital will be thrilling to watch. Ava got the upper hand over him the last time it happened, but things could be different this time. But the identity of the actor who will play Nikolas Cassadine is still a mystery. He was portrayed by actor Adam Huss the last time we saw him. So, will the producers give him the role permanently, or will there be a new cast? Which option do you favor? In the comments, please. Watch General Hospital in the interim to find out what happens next!