The CBS series "Blue Bloods" has become a mainstay of television thanks to a winning combination of criminal investigation and family drama, anchored by a tight-knit multigenerational clan of Irish-Catholic law enforcement officers in New York City. That formula might not work if the series' producers hadn't picked a strong cast to play the Reagans. Frank (Tom Selleck) oversees a sprawling brood led by his three children — NYPD detective Danny (Donnie Wahlberg), assistant district attorney Erin (Bridget Moynahan), and officer Jamie (Will Estes) — as they navigate both the professional and personal side of police work, while still finding time to meet every Sunday for dinner.
Each of the series' leads, as well as regulars like Len Cariou and Amy Carlson, bring their collective talents to the series, which have been honed by years of work in feature films and on television. Like all performers, the "Blue Bloods" crew has navigated huge successes and occasional failures and they've all been in some less-than-stellar projects that typically linger at the bottom of their resumes (if at all). Let's shine a light on those mishaps and misfires for a moment as we crack the case — with plenty of spoilers — of the early roles that "Blue Blood" actors would like you to forget about.
Tom Selleck – Daughters of Satan
Before Tom Selleck became an Emmy Award-winning and iconic TV actor thanks to series like "Magnum, P.I.," the "Jesse Stone" detective thrillers, and "Blue Bloods," he was a hard-working performer trying to catch a break. Guest roles on series like "The Rockford Files" and "The Sacketts" paved his way to fame, but he had to first survive a string of low-budget movie appearances, including the notoriously awful "Myra Breckinridge" (Selleck's film debut) and his follow-up, the 1972 horror film, "Daughters of Satan."
Selleck is top-billed in this film as James Robertson, an art dealer whose purchase of a painting that depicts witches burning at the stake doesn't sit well with his wife, Chris (Barra Grant). That's because she's a descendant of one of the witches in the painting and she must murder James because he's a descendant of the man that killed her ancestor. Selleck manages to keep a straight face throughout the film, despite a preponderance of bargain-basement witch covens and exploitation nonsense to keep the grindhouse faithful happy. And for his pain, he gets a knife in the back from his wife.
Will Estes – Once Upon a Forest
Prior to his role as police officer Jamie Reagan on "Blue Bloods" and in films like 2012's "The Dark Knight Rises," Will Estes was a busy child actor and appeared regularly on television and in feature films. In 1993, he lent his voice to the 20th Century Fox animated feature, "Once Upon a Forest." Produced by TV animation legends Hanna-Barbera, the film performed poorly upon its release, due in part to the bad luck of having to open on the same weekend as "Jurassic Park."
A well-intentioned but sticky-sweet parable about environmental conservation from the perspective of young woodland animals, "Forest" lacks the storytelling strengths of Disney projects. Because of this, the characters are broad, one-note figures and the script's messages are driven hard by a combination of clunky dialogue and sledgehammer emotions. The reviews weren't too favorable either, with critic Roger Ebert writing that "the movie is kind of dumb."
The cast, which includes Broadway veterans Michael Crawford and Ben Vereen and a young Elisabeth Moss as an ill-fated badger, does what it can to lend the material some appeal. Estes has a minor role as Willy, a field mouse who falls for Abigail (voiced by Ellen Blain), a wood mouse, and the film's plucky hero. His screen time entails a brief tangle with a squirrel bully and a kiss from Abigail in the final reel. In short — Will Estes completists can leave this one alone.
Donnie Wahlberg – Bullfighter
Many moviegoers discovered Donnie Wahlberg's acting talent in his harrowing performance as Bruce Willis' distraught patient, Vincent Gray, in "The Sixth Sense." But Walhberg, who also enjoyed global success in the '80s with the boy band, New Kids on the Block, had been making inroads to acting since the mid-'90s in films like Ron Howard's "Ransom." He continued to cultivate a successful film and TV career in the years that followed with the "Saw" franchise and TV series like "Boomtown."
However, not all of his screen efforts have received the acclaim of these projects. Case in point: "Bullfighter," a quasi-mystical and hopelessly convoluted western-adventure fantasy from musician turned filmmaker Rune Bendixen. The film, which began shooting in 1999 but wasn't released until 2005, stars a brooding Olivier Martinez as Jacques who flees from gangster Cordobes (Michael Parks) after causing the death of his daughter, who is played by Domenica Cameron-Scorsese, the daughter of iconic director Martin Scorsese.
Accompanied by his ex-girlfriend Mary (Michelle Forbes), who is pregnant via immaculate conception, they crisscross Mexico while encountering enough heavy-handed metaphors about religion and weirdo types to populate several other equally pretentious movies, including Willem Dafoe as a Knight Templar, hitmen Robert Rodriguez and Guillermo del Toro, and Wahlberg's bandana-sporting Chollo. "Bullfighter" confirms Wahlberg's ability to play rough types but is more successful in underscoring why this film waited over five years to see the light of day.
Bridget Moynahan – Whipped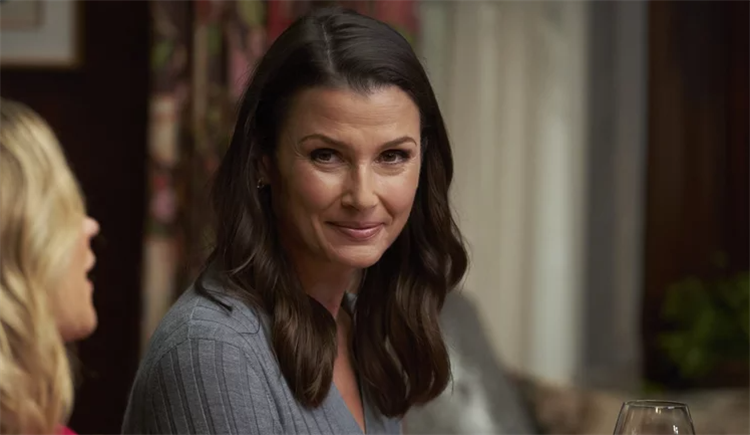 Bridget Moynahan has played Assistant District Attorney Erin Reagan on "Blue Bloods" since it hit our screens in 2010. The smart, professional character is a far cry from some of Moynahan's early roles, which include ornamental characters in films like "Coyote Ugly" (her feature film debut) and HBO's "Sex and the City." She went on to play more developed parts in "The Sum of All Fears," "I, Robot," and the "John Wick" franchise, but one particular title stands out as the role she'd probably like viewers to forget.
The 2000 comedy "Whipped" follows a trio of men who simply can't shut up about their sex lives until the arrival of Mia (Amanda Peet), who dates each guy and threatens to upend their juvenile camaraderie. Peet carries the weight of the film with her sharp comic timing, but the rest of the characters are uniformly awful people. The three friends are repugnant misogynists, and Moynahan, who plays one of their conquests, Marie, has nothing to do but pretend that these guys have some redeeming qualities.
Len Cariou – Killer in the Mirror
Tony-winning Canadian actor Len Cariou, who plays Frank's father Henry Reagan on "Blue Bloods," has a long career on stage as well in films and on television. The latter includes features like "About Schmidt" with Jack Nicholson and numerous appearances in "Damages," "Murder, She Wrote," and "Star Trek: Voyager," among other high-profile titles. Cariou's list of credits is actually almost completely free of projects he'd want you to forget — unless you consider 1986's "Killer in the Mirror."
The sudsy TV movie sees actress Ann Jillian move away from comedy projects like the '80s sitcom, "It's a Living," and feature films such as "Mr. Mom" with Michael Keaton, to tackle more dramatic fare. Jillian is up for the task, but what she is given is a well-worn retread of the old good twin and bad twin plot. Jillian plays both sides of the equation as Samantha, the malevolent sister who murders her husband and the more saintly sibling who takes the rap for the crime. Cariou plays the family lawyer, Jason Howell, who naturally can't tell the twins apart. "Killer" was written and directed by Frank De Felitta, who wrote for several notable thriller and horror titles including "Audrey Rose." This isn't one of them.
Sami Gayle – Stolen
Erin's headstrong daughter Nicole, or "Nicky" as she is known to the Reagan clan, was initially played by Marlene Lawson in the first episode of "Blue Bloods," but she was replaced by actress Sami Gayle. Gayle had some experience playing on-screen daughters prior to joining the show, featuring as Christina Hendricks' overachieving offspring in the Netflix romantic comedy "Candy Jar" in 2018, as well as Robin Wright's daughter in the eclectic live-action and animated hybrid, "The Congress." Here, she inspires Nicolas Cage to kick into revenge overdrive in the little-seen 2012 action thriller "Stolen."
Cage is actually quite subdued in Simon West's film, which casts him as a career criminal who goes to prison after botching a robbery with his partner, Vincent (Josh Lucas). Fast forward eight years and Cage is now a free man, hoping to repair his relationship with his daughter Alison (played by Gayle). Unfortunately, their reunion is put on pause by the appearance of Vincent, who's ticked off enough to kidnap Alison in exchange for the loot from the failed robbery.
Gayle does well with her feisty character and, for once, Cage is not the most overamped person on screen. That award goes to Lucas — outfitted with scraggly hair, a prosthetic leg, and the ability to withstand tremendous pain (apparently due to nerve damage), he pushes the material into gonzo cartoon territory every time he's on screen. Lucas almost makes "Stolen" worth watching, but even his villain superpowers have their limits.
Gregory Jbara – Crocodile Dundee II
You can't blame "Crocodile Dundee II" on Gregory Jbara. The stage, film, and television actor, who plays Deputy Commissioner of Public Information Garrett Moore on "Blue Bloods," doesn't even rate a character name in the film, credited only as "Young Cop." No, the fault of that lazy comedy retread, which sent Paul Hogan's folksy Australian hunter to New York City, lay entirely with Paramount Pictures and on Hogan and son Brett, who co-wrote and co-produced the film.
Despite this, Jbara has enjoyed a successful career, winning a Tony Award for best performance by a featured actor in a musical in 2009 as the doubting father of a boy who takes up ballet in "Billy Elliot the Musical," and starred in numerous other Broadway productions, including "Victor/Victoria" and "Dirty Rotten Scoundrels." His lengthy list of screen credits includes features like "In & Out" and "Jeffrey," and guest appearances on "Nurse Jackie," "Law & Order," and "Grounded for Life." A prolific voice-over performer, he's given life to characters on "American Dad!" and "Family Guy," and appeared in commercials for TV Land and various products.
Robert Clohessy – Monsters
Character actor Robert Clohessy has played Danny's short-tempered former superior, Sergeant (and later Lieutenant) Sidney Gormley, in more than 190 episodes of "Blue Bloods." Clohessy is a veteran performer with a long list of film and TV credits ranging from "The Avengers" and "The Wolf of Wall Street" to "Oz" and "Boardwalk Empire." He's always been a solid presence in everything he's done, but even his skills can't save a 1990 episode of "Monsters" called "One Wolf's Family."
Appearing in Season 2 of the syndicated horror anthology series, this particular episode follows Victor (Jerry Stiller), his wife Greta (Anne Meara), and Anya (Amy Stiller) as a newly emigrated European family who hopes to keep their secret identity as werewolves under wraps in America. Posing a threat to their domestic bliss is Stanley (Clohessy) as Amy's new boyfriend, who also happens to be a were-hyena. The script by DC Animated Universe writer Paul Dini tries to poke fun at small-minded prejudice and broad sitcom humor but ends up with an episode that feels as leaden as the TV comedy it attempts to lampoon, even with the help of pros like Clohessy, Stiller, and Meara.
Jennifer Esposito – Dracula 2000
Jennifer Esposito's role "Dracula 2000" can be boiled down to a single concept — it seemed like a good idea at the time. As Solina, Esposito assists Matthew Van Helsing (Christopher Plummer) who appears to be an antique dealer but really serves to keep the coffin of Count Dracula hidden away under lock and key. All the mystery stokes Esposito's interest enough to recruit a group of thieves (including Omar Epps and Danny Masterson) to steal the coffin, which promptly revives Dracula (Gerard Butler). Solina is vampirized and spends the remainder of the film's running time slinking around as a bride of Dracula, before Van Helsing's apprentice, Simon Sheppard (Jonny Lee Miller), cuts off her head.
For much of the late '90s and early '00s, Esposito was a busy actress, starring in films including "I Still Know What You Did Last Summer," and "Crash," as well as shows like "Spin City," before taking on the role of Jackie Curatola, in the first three seasons of "Blue Bloods." According to The Hollywood Reporter, Esposito left the show in contentious circumstances and slammed CBS for "absolutely shameful behavior," but she rebounded with a best-selling book about her health struggles and recurring roles on "NCIS," "The Boys," "The Affair," and "Awkwafina is Nora from Queens."
Steve Schirripa – The Flintstones in Viva Rock Vegas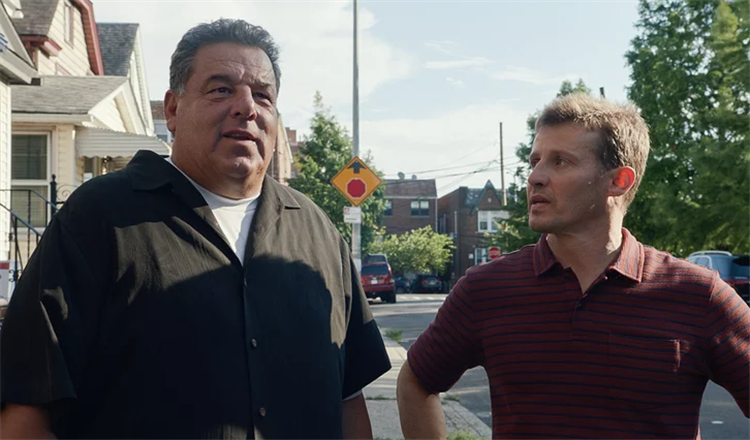 Steve Schirippa has done a remarkable job of parlaying his star-making turn as Bobby Baccalieri on "The Sopranos" into a sprawling media career that includes co-hosting a podcast, self-help books, producing movies and television series, and even launching his own line of Italian foods. Schirippa also finds time to continue to act, most notably in more than 100 episodes of "Blue Bloods" as Detective Anthony Abetemarco.
Though TV viewers might consider "The Sopranos" as Schirippa's first project, he was acting in films and on television for years before his debut as the mobster. The majority of these appearances were minor roles that traded on Schirippa's imposing frame — he played Goon in "Fear and Loathing in Las Vegas" and Beefy Jerk #2 in "Detroit Rock City.". The rest included a number of independent movies, as well as a blink-and-you'll-miss-it cameo as a croupier in "The Flintstones in Viva Rock Vegas."
Schirippa would probably prefer that you miss this unnecessary prequel to the already woeful 1994 live-action "The Flintstones." The feature, which replaced John Goodman and Rick Moranis as Fred and Barney with British actor Mark Addy ("Game of Thrones") and Stephen Baldwin, adds more dinosaur flatulence but it was deeply disliked upon release, failing to recoup its huge budget and earning a 25% rating on Rotten Tomatoes. Schirippa certainly looked the part but still escaped with his dignity intact.
John Ventimiglia – The Cowboy Way
Before television audiences knew him as angst-ridden restaurateur Artie Bucco on "The Sopranos," or watched him in later series like "Jessica Jones," "The Good Wife," and "Blue Bloods," where he plays the scandal-plagued Dino Arbogast, John Ventimiglia toiled on indie features like "Party Girl" and on shows such as " Homicide: Life in the Street." He also landed occasional gigs in studio features during this early phase, including Woody Allen's "Bullets Over Broadway" and the 1994 comedy, "The Cowboy Way."
Ventimiglia appears only briefly as a uniformed cop in this buddy comedy, which pairs Kiefer Sutherland and Woody Harrelson as Texas rodeo champs who travel to New York City to find a missing friend and his daughter. No fish out of water cliché is too well-worn for writer William D. Wittliff (who also penned the "Lonesome Dove" miniseries), who asks audiences to believe that 20th-century adults — even unrefined ones like the two leads — would find such things as restaurants and traffic difficult to comprehend. As usual, Harrelson's innate charm carries much of the weight imposed upon him and Sutherland who look like they'd rather ride horses anywhere else.
David Ramsey – Three to Tango
There's a good chance that if you're not closely watching the 1999 comedy "Three to Tango," you'll miss actor David Ramsey of "Arrow" fame, who played Mayor Carter Poole in "Blue Bloods." Ramsey is one of several faceless friends of the film's star, Matthew Perry, and as such, can't be blamed for the film's humorless script or lifeless performances. That fault lies largely on director Damon Santostefano and screenwriters Rodney Patrick Vaccaro and Aline Brosh McKenna, who take a stale premise for a romantic comedy and somehow manage to make it even less palatable.
The manic energy that Perry exhibited on "Friends" is very much in play in his performance as Oscar, an architect whose working relationship with partner Peter (Oliver Platt), who is gay, somehow convinces wealthy businessman Charles Newman (Dylan McDermott) that he is also gay. This puts a crimp in Oscar's pursuit of Charles' mistress Amy (Neve Campbell), with whom he has fallen. Far-fetched as many romantic comedies are, "Tango" muddies the charm with numerous scenes in which Perry panics over being perceived as gay.
This conceit reaches its absurd apex in a scene in which Perry receives a man of the year award from a gay professional organization, whose basis for the recognition appears to simply be the fact that Perry is believed to be gay. The screenwriters make this cringeworthy moment even more unpleasant by having Perry admit that he's actually straight — and receive a round of applause from the organization.
Nicholas Turturro – Shadow Conspiracy
A talented character actor with a knack for playing streetwise characters, Nicholas Turturro earned two Emmy nominations as Detective James Martinez on "NYPD Blue" and later appeared through Seasons 1 and 6 of "Blue Bloods" as Jamie Reagan's training officer, Sergeant Anthony Renzulli. Like his brother John Turturro, and cousin Aida Turturro, Nicholas has often moved between features and television throughout his career. He's worked with Spike Lee on films like "Do The Right Thing" and "BlacKkKlansman," as well as hits like "The Longest Yard" and "World Trade Center." Forgotten in his long list of credits — and for good reason — is the 1997 political thriller, "Shadow Conspiracy."
Released in 1997, "Shadow Conspiracy" stars Charlie Sheen as Bobby Bishop, a Washington politico who uncovers a plot to assassinate the U.S. President. Said POTUS is played by Sam Waterston, one of a surprising number of very good actors who look confused as to how they ended up in this dull, derivative suspense picture. Chief among them are Donald Sutherland, Ben Gazzara, Terry O'Quinn, and author Gore Vidal as members of the president's cabinet, several of whom are forced to appear for the entire running time. Turturro, who plays a smart-alecky computer expert, at least has the benefit of disappearing after only a handful of scenes.