In Port Charles, two weddings?There is a double wedding in Port Charles! In Port Charles, there's never a dull moment. Its inhabitants lead busy lives that are occupied by their work, significant others, kids, and exciting daily routines. Memory mapping, baby flipping, blackmail, and other crimes are all common occurrences in Port Charles. Undoubtedly, Sonny and Nina's engagement is merely a component of the upcoming shocking information.
General Hospital spoilers reveal that the people of Port Charles become entangled in more drama in upcoming months. Time is flying by and freedom is fleeting from two prominent people in the city. Drew Cain (Cameron Mathison) and Carly Corinthos (Laura Wright) must act fast to save themselves from imprisonment. The problem is, they're at a loss for how to vindicate themselves. Gracefully, Drew suggested that Carly testify against him because he sees no way they both can get out of this. And of course, Carly feelings are reciprocal to Drew's sentiments. Mutually, neither plan on taking an, "every man for himself," type of approach.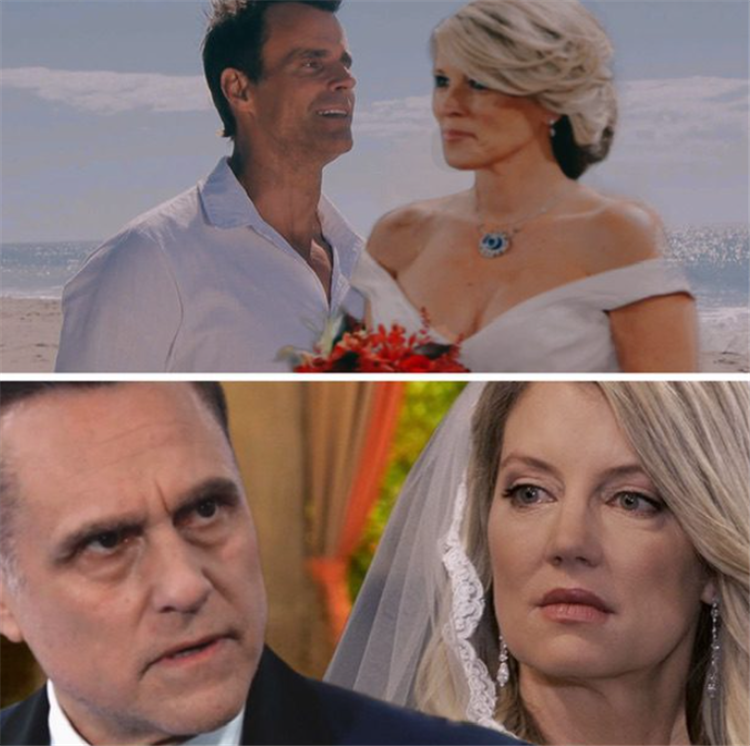 Meanwhile, as Carly and Drew weigh their best options to keep themselves out of prison, Carly's ex-husband plans a wedding. Fans were in shock after Monday's episodes. According to today's General Hospital recaps, Sonny and Nina have a discussion that leads to his unexpected request. Today, Sonny Corinthos (Maurice Benard) asked Nina Reeves (Cynthia Watros) to marry him.
General Hospital fans are divided. While some took this as good news, others can't believe Sonny wants to marry Nina after everything she's done. Regardless, these two are headed to the altar.
Is A Port Charles Double Wedding Headed Our away?
According to GH rumors, Carly and Drew reach a possible solution. After weighing all the options, GH rumors hint toward a forced engagement. Although Carly and Drew have real feelings for each other, they'll rush into a commitment to protect their freedom. Is getting married the only way to stay out of prison? What if both couples decide to walk down the aisle on the same day?