NCIS Emily Wickersham has been going through some big changes lately. She just posted on Instagram that she had her baby on Dec. 30! She and James Badge Dale named him Cassius Wickersham Dale. It's their first kiddo together!
"Welcome to the world. Cassius Wickersham Dale was born on 12/30/21 just in time for a New Year's party. You're more than [James Badge Dale] and I could ever have imagined," Wickersham wrote on Instagram. "We love you so much."
Wickersham's been posting pregnancy pics on social media, letting her fans know what's going on in her life. She used to play Special Agent Ellie Bishop on NCIS but left the show after Season 18. In July, she let everyone know she's preggo with her first kid with Dale, and since then, she's been sharing some gorgeous maternity shots.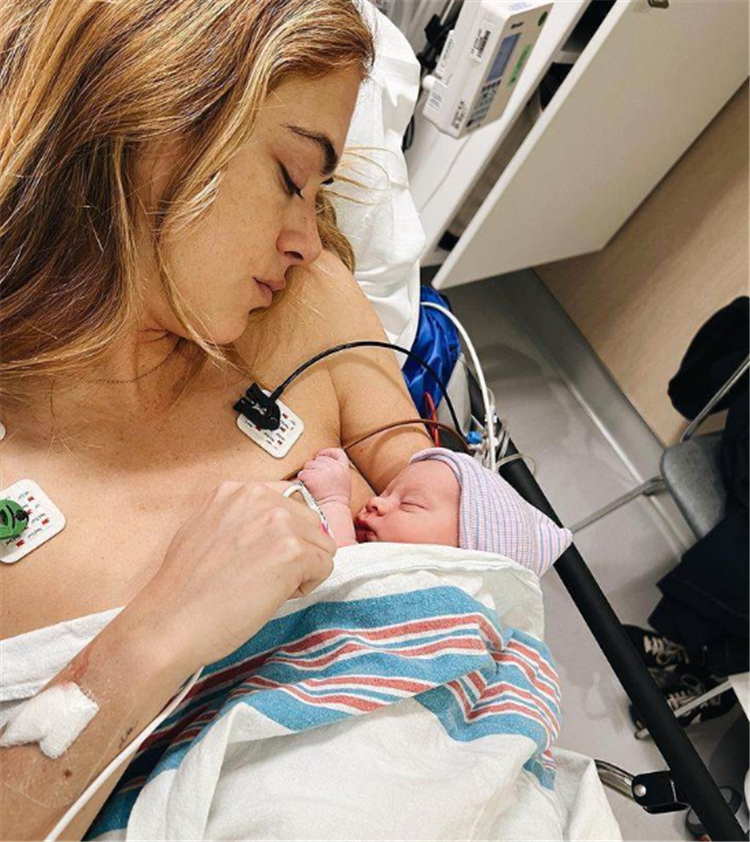 Wickersham shared the news of her pregnancy via a photo of herself poolside showing her baby bump. The actress wrote at the time that she was "a mom taking pictures of her future mom with her boys on the way!" The post was flooded with congratulatory messages, with one writing, "Congratulations!!! Missed seeing you at NCIS but so happy!! Enjoy your trip!!!!" Another person commented, "Congratulations, congratulations to the four!" In mid-September, Dale revealed that Wickersum was in her third trimester, and she wrote, "She's a happy third trimester baby."
Wickersham was on NCIS as Bishop for a long time, but in May she said she wouldn't be coming back. She put some pictures of herself from the show on social media and said she was done. She said she had a great time working with the cast and crew for almost 8 years and 172 episodes.
She added, "This industry is finicky, weird, and there's very little consistency. I'm lucky enough to be on a show where I get to show up and perform, laugh, and learn with great people. There's a moment when I must not Will forget." Wickersham concluded her message, "Thank you CBS and NCIS for including me as part of TV history. Time flies. Eat it but chew slowly."