We got to witness a different side of Jimmy in NCIS season 20 episode 20, where he fought with a personal nemesis from the past. Or perhaps it wasn't so much a demon as it was something he thought was a pain in his side.
The crew was investigating a young woman's murder that was discovered in the woods during the episode. They are under pressure to respond quickly once they learn that she is the senator's daughter. Actually, the senator has sent a second pathologist to assist Jimmy with the autopsy.
The victim, Amanda, was troubled but also had an online following that allowed her to speak with many fans through her videos. One person, Arthur Vernon, was clearly obsessed with her and seemed like a viable suspect.
Even though the renowned pathologist Dr. Miles Bauer appeared to be capable in autopsy, he also is clearly hungry for fame and finding a speedy answer. Jimmy is able to figure out that Amanda died hours before the original time of death so they let their suspect go.
NCIS season 20 episode 20 found Jimmy dealing with a rival
But when a second woman is found dead, it leads to Jimmy being benched after he blows up at Miles. However, even when he is not at work, he still wants to help with the case and Kasie brings him in through a facetime call.
Despite the hiccup, Jimmy is able to find evidence that Bauer missed, and that is the killer got sloppy. They left behind some residue from psoriasis cream and it led back to someone close to the senator.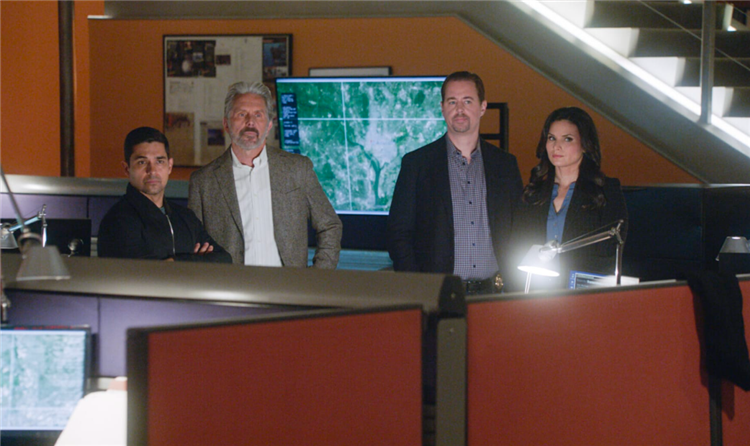 Having found out information from a friend of Amanda's, they are able to retrieve photos and a video from Amanda's cloud server that showed she was about to expose a powerful donor for abuse. She had seen him at her mom's campaign and it led her to decide to expose him.
Her mom's own chief of staff, Douglas Pritchard, had killed Amanda to keep her from exposing the donor, Raylan Marsh, and led Bauer to believe Vernon was the killer. Amanda's mom rightfully let him have it before he was arrested.
We always love to see different sides to our characters and this was the case with Jimmy. While he ended up having to face someone he couldn't stand and got in trouble for it, he still stood by what he felt was the truth with his work.
Jessica Knight was amazing in this episode, making sure to not only take care of her boyfriend, but also to make sure she knew where his head was at both personally and professionally. And while Miles may have taken the credit for helping to solve the case, Jimmy knows that it was more important to get justice for the victims.
Even though Jimmy made apologies with Miles, we still wish he had been made to pay for skipping a crucial college interview. But in the end, it wasn't too horrible because that brought him to NCIS, where he met Breena and had his daughter.
We are not prepared for the NCIS season finale, which is coming up in just a few episodes! What did you think of NCIS season 20 episode 20? Let us know in the comments section below. Watch the remaining episodes on Paramount+ to catch up.