It's the first hour of the two-part series finale of NCIS: LA. Here are all the NCIS: Los Angeles spoilers you need for Season 14, Episode 20.
The series finale is almost here. In fact, this is the start of the series finale. CBS agreed that NCIS: Los Angeles could get two episodes to finish up the story, bringing us a wedding by the end of the series by the looks of things.
So, how will the two-part finale start? What is the case, and what are the personal storylines for the episode?
NCIS: Los Angeles spoilers: 14×20 synopsis
The synopsis delves into a few storylines for the episode. The main one is the case of the week, that is sure to head us into the series finale next Sunday, May 21.
The case sees an ATF agent go missing. This is all linked to some stolen military-grade weapons, so it mean shte bureau needs NCIS's help. Of course, the team is going to jump straight into the search for those who have stolen the weapons. With any hope, the missing agent is still alive and they can find him instead of a body.
As for the personal storylines, there are a few things going on. Callen and Anna's wedding is, of course, the big thing. We're hopefully going to see the wedding become the big final moment, bringing closure especially as we gained more information about Callen's past in the most recent information.
Sam will also take some time to get more personal development. He needs his father to take part in a drug trial.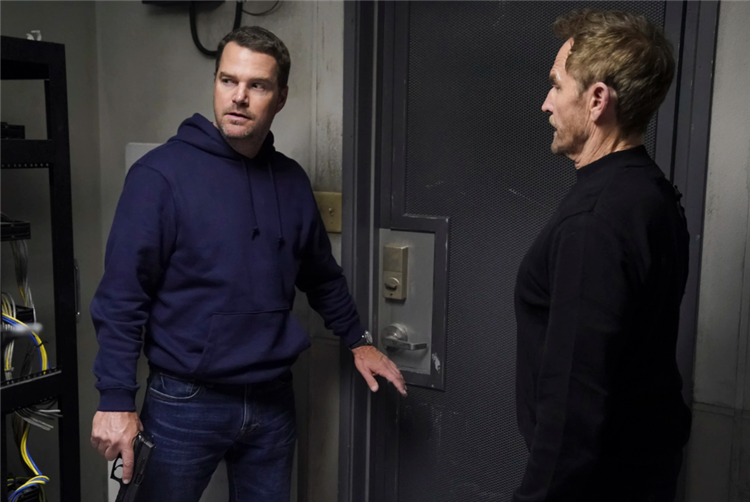 Then there's Rountree's family who comes into this episode. His sister interviews for medical school. It is a shame that we haven't gotten to know more about Rountree over the years that he's been in the show, but that is always the risk with bringing in new characters late into the game.
We don't have any word on whether Hetty is going to be involved in the series finale. At least she was in the three-way crossover, and we can hope the show found a way to bring her into the final episodes.
When an ATF agent goes missing, the bureau seeks help from the NCIS team to investigate stolen military-grade weapons and locate the agent. Also, Callen and Anna continue to plan their wedding, Rountree's sister interviews for medical school and Sam encourages his father to take part in the drug trial.