As Kristina Corinthos-Davis is now played by Kate Mansi, fans of General Hospital are in for a treat. Her entry opens up the possibility of some intriguing new plotlines, perhaps even a brand-new romance. Harrison Chase is one name that keeps coming up when fans speculate about Kristina's future partner. If so, may Chase, Kristina, and Brook Lynn Quartermaine end up in a love triangle? Let's consider the possibilities and talk about how Mansi's entry changes everything for the character.
Will Chase & Kristina Heat Things Up On General Hospital?
TV Season & Spoilers earlier reported that Kate Mansi is all set to take over the role of Kristina Corinthos-Davis from Lexi Ainsworth. This change is expected to take place during the week of May 22-26, 2023. However, it raises questions about how the character will evolve under Mansi's interpretation. Given that Mansi is a bit older than Ainsworth and exudes more mature energy, it's possible that this could impact the direction of Kristina's storyline, including the romantic relationships she becomes involved in.
Whenever a recast occurs, it becomes crucial for the show to adapt and leverage the new performer's unique talents and qualities. Therefore, General Hospital will likely make strategic changes to ensure that Mansi's strengths are fully utilized in her portrayal of Kristina. Talking about Kristina's romantic storyline on the show, it's been a while since Kristina had a significant love interest. However, with Mansi's arrival, it's like hitting the reset button for the character!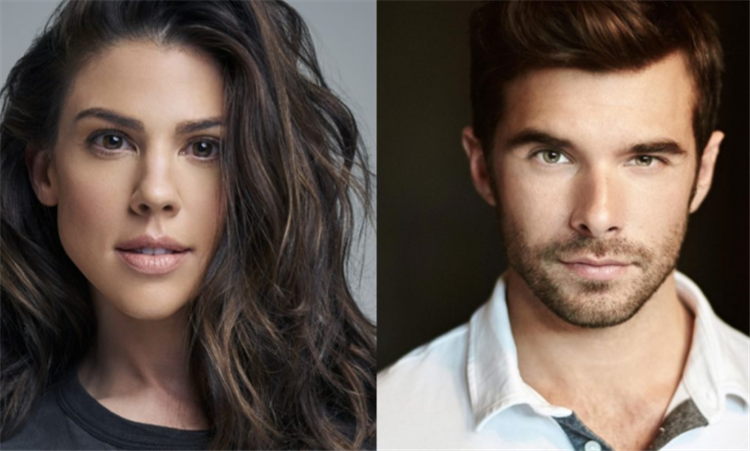 Also, since Kristina is open to both men and women, the potential for her to form a romantic connection with someone is limitless. One potential pairing that comes to mind is Harrison Chase, who seems to be struggling with his current love interest, Brook Lynn Quartermaine. It's possible that Chase and Brook Lynn may ultimately end up together. However, a little love triangle competition between them can add some excitement and spice things up.
Perhaps, the show could at least let Kate Mansi and Josh Swickard share some scenes and see if sparks fly between the two actors. Anything could happen, and who knows, they may just become the next onscreen couple to root for. So what do you think about the possible romantic pairing that is about to happen in the near future?
Will Chase Choose Kristina Over Brook?
On General Hospital, Brook and Chase were considered the show's "golden couple," with viewers adoring their on-screen connection. However, tragedy struck, as it often does in soap operas. Brook kept crucial information regarding his police career from him. When Chase learned about it, their relationship ended as a result. Chase was the one person Brook had been waiting for for a very long time and was completely in love with. But it appears that there is now hope.
But if Chase and Kristina start dating again, Brook might feel abandoned once more. Will they therefore be able to restart their romance? Will their second shot at love be derailed by Chase's growing feelings for Kristina, or vice versa?