As viewers get ready to bid farewell to CBS's well-liked police procedural series NCIS: LA and its beloved characters later this year, the show's final episode is almost here.
Fans' favorite characters Kensi Blye (Daniela Ruah) and Marty Deeks (Eric Christian Olsen) experienced a tender moment on this week's episode of NCIS LA.
The couple celebrated their 10th anniversary of dating at the time, which is also how long it had been since viewers first witnessed the couple's first kiss.
Kensi claimed to mourn the days they had time to appreciate each other as a couple after the two appeared to be trying to strike a balance between their work obligations and their personal life.
As usual, Kensi brought Deeks around to her position, and they pledged to have a regular date night and spend some quality time together.
Deeks told Kensi to reach into his "back right pocket" where she founds an origami fortune teller, which asked Kensi if she would like to be his girlfriend.
However, Deeks wasn't finished with his romantic gestures yet.
He told Kensi to reach into his back left pocket, where she found some theatre tickets to a show she had been wanting to go and see.
Deeks said: "I know we have a lot on our plates but the last thing I want to miss is this. I don't want to lose the thing that got us here."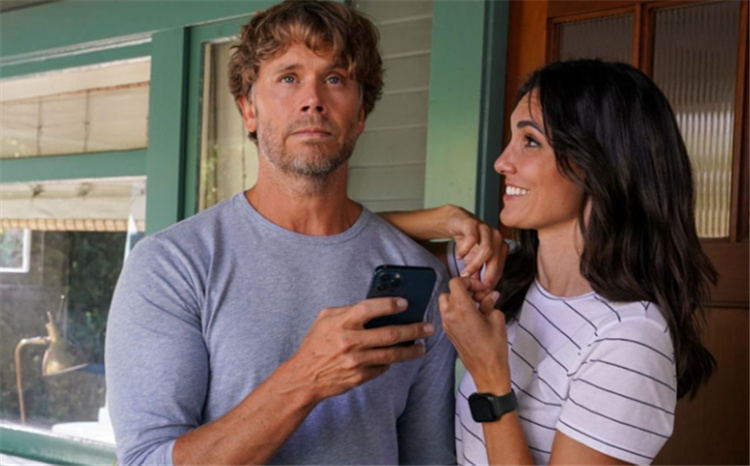 Kensi stared into Deeks' eyes romantically, as he whispered: "This feels like 10 years ago. I don't want to lose that spark. I don't want to lose us and I definitely don't want to lose you."
After sharing their touching moment together, Deeks arranged "Mama Deeks" to babysit for them whilst they enjoyed their much-needed date night at the theatre.
This sweet gesture from Deeks pulled on fans' heartstrings as well as Kensi's.
Taking to Twitter, one fan @burzekxdensi wrote: "DEEKS GAVE HIS WIFE FLOWERS AND THEY GO TO DINNER TOGETHER JUST THEM TWO THESE ARE MY PARENTS."
Another fan @TonyCF_88 noted: "Now case-mission aside, OMG, the feelings I needed to see return, and those feelings did indeed return between my favourite team duo of NCIS: Los Angeles, Kensi & Deeks. It was perfection. I loved it."
A third user @swedecoder appointed out: "Seemed like a perfect opportunity and yet, still no Densi kiss. Date night sounds good but pretty sure, at her age, Rosa doesn't need a babysitter."
"10 years have passed since their very first romantic moment and the love, trust and commitment they have shared over the years have only grown deeper and richer. True, endless love," @Schwartzer_ said.
While @wannaBbold added: "This feels like 10 years ago" The fact that 10 years ago was the first time Deeks kissed Kensi."
And @Olicity4Life commented: "OH MY GOD!!! THEY ARE PERFECTION!!! I'm crying and laughing. I don't want to lose them either." (sic)