The fact that networks may take arbitrary commercial breaks between programs is one drawback of broadcast television. With streaming, the timetable is typically predetermined and episodes always come out once a week. Unfortunately, with broadcasters, it isn't always the case. Is there a new episode of Blue Bloods tonight as it airs on CBS?
The long-time police procedural stars Donnie Wahlberg as Detective Danny Reagan, Bridget Moynahan as Erin Reagan, Will Estes as Sergeant Jamie Reagan, Len Cariou as Commissioner Henry Reagan, Tom Selleck as Commissioner Frank Reagan, among others.
So what's the schedule looking like for the series? Can we expect to see it on our television screens this evening? We've got the answer for you below!
Is Blue Bloods new tonight on CBS? (April 28, 2023)
Unfortunately, Blue Bloods is not new tonight, Friday, April 28, 2023. Instead, CBS has an older episode from the current season 13 slated in the schedule. That would be season 13 episode 3, "Ghosted" which originally aired in October 2022 on the network.
Is Blue Bloods new next week on CBS? (May 5, 2023)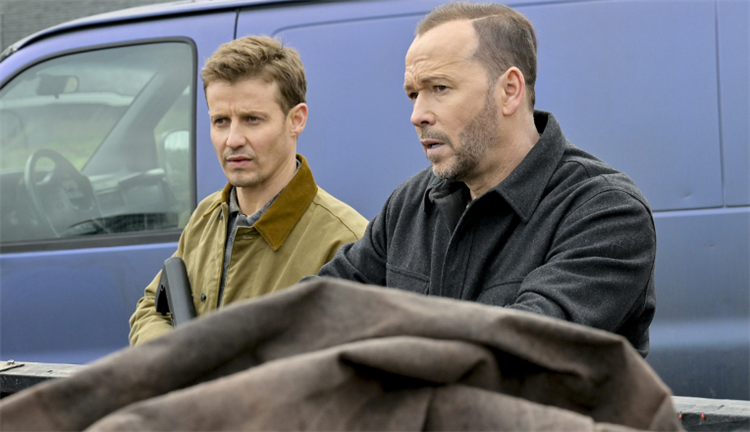 Thankfully, the broadcaster won't be making us wait too long to see what's next for the team at the New York Police Department! On May 5, 2023, a new episode will air on CBS at 10 p.m. ET. Season 13 episode 19, "Fire Drill," sees Jamie (Estes) working with the local fire department after an arsonist caused a fire at an NYPD evidence storage facility, per the synopsis. Elsewhere, Danny (Wahlberg) and Detective Maria Baez (Marisa Ramirez) face a challenge when the fire destroys all their evidence against a cartel dealer.
The network has also already set the season 13 finale date, which we can expect to see on Friday, May 19. And, we have good news for you fans. The show has already been renewed for season 14, so we can expect to see it in the 2023-2024 television season!
Blue Bloods returns with a new episode Friday, May 5, 2023 on CBS. Episodes are also available to stream live and on-demand on Paramount+.