Help this GH star celebrate her special day!
This year, General Hospital's Ava has a lot to deal with — what with her thinking she killed her husband Nikolas and her good friend Trina being in trouble — but luckily things are much better for actress Maura West.
Happy, Birthday, Maura West!
That's because she was born on April 27, 1972, in Springfield, Massachusetts, which means that this talented performer is turning 51 years old today!
West's career began in 1995 when she was hired to play Carly Tenney on the CBS daytime drama As the World Turns. She maintained the role between April 11, 1995, and May 8, 1996, and again from September 10, 1997, to the final televised episode on September 17, 2010. For her work, West received seven Daytime Emmy Award nominations and won twice (both in the Outstanding Lead Actress category).
She joined the cast of The Young and the Restless on September 1, 2010, and made her debut as Diane Jenkins in October of that same year — making her the third actress (after Alex Donnelley and Susan Walters) to assume the role.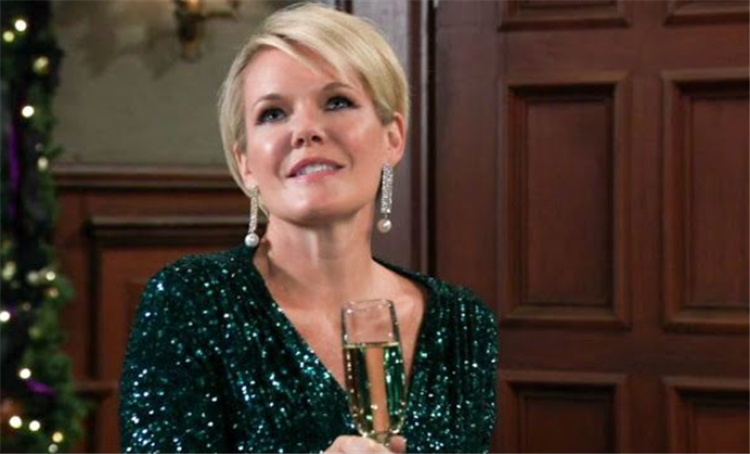 West's stint at the venerable soap proved short-lived, and she made her final appearance in August of 2011. Eight months later, she accepted an invitation from Executive Producer Frank Valentini to appear on General Hospital.
The identity of her character was initially shrouded in mystery though we eventually learned she would be playing Ava Jerome — an addition to the dreaded mafioso clan that had originally dominated GH in the late 1980s.
West's portrayal of the anti-heroine earned her a third Daytime Emmy Award statuette — for Outstanding Lead Actress — as well as industry-wide acclaim. Aside from her work in the soap opera arena, West has also appeared in the feature film Come Back to Me, an adaption of the novel The Resurrectionist.
Soap Hub would like to wish Maura West a very happy birthday, and you can, too, by clicking on the Twitter link below.