Karma reaches Nina Reeves (Cynthia Watros)! Some would argue that Carly Corinthos (Laura Wright) had everything. Loving children, an admired career, and she was married to the most powerful man in Port Charles, who happened to be her soulmate. Suddenly, everything came crashing down.
Recaps of General Hospital discuss Carly's failure. First, Sonny Corinthos, her husband (Maurice Benard), vanished and was thought to be dead. While the catastrophe altered the path of many lives, Carly and their children lamented their loss. Little did Carly realize that if Nina had brought her discoveries home, her family's struggles might have been resolved much sooner. Instead, she kept Sonny to herself, reasoning that finders keepers. Not long after that shocking revelation. In addition to stealing Carly's man, Nina also stole her position at the Metro Court.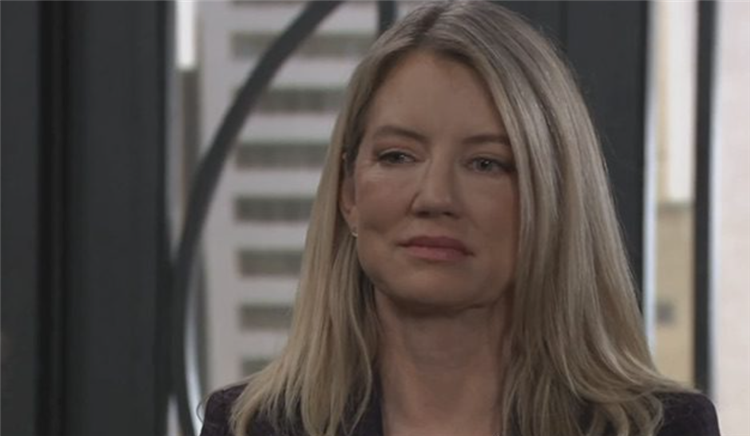 Now, General Hospital spoilers reveal things are about to turn around for Carly. Right now, she has a loving boyfriend named Drew Cain (Cameron Mathison), and enjoys most of her time being spent around her family. Especially, her children. Nina thought she took everything from Carly. Her man, her livelihood, and ultimately her happiness. Thankfully, Carly is a fighter. And Nina's talent for self destruction doesn't need any help from Carly. Besides, the energy you put into the universe is the same energy that comes back to you. Karma is real.
According to General Hospital spoilers and previews, Nina Reeves experiences retribution after inflicting even more harm on others. She is creating negative karma, thus she will undoubtedly receive what she deserves. According to GH teasers, Nina receives a warning from Ava. She might have performed her final stunt as Sonny's girlfriend.