Across his five decades as an actor, Mark Harmon has played characters with a wide array of different professions, including firefighter, U.S. president, summer-slacking gym teacher and astronaut, all the while gathering an impressive collection of acting tools. From 2003 until 2022, Harmon played investigative chief Leroy Jethro Gibbs on "NCIS" — and one episode gave him the chance to show off one of those specialized skills he had picked up along his path.
The "NCIS" episode "Sister City" (Season 13, Episode 12) finds forensic expert Abby Sciuto's (Pauley Perrette) brother Luca (Tyler Ritter) brought in for questioning as the unit investigates a poisoning on a plane. Luca, who is hearing impaired, uses American Sign Language (ASL) to communicate with Abby, and Gibbs steps in to sign a question to Luca, who is surprised to learn that he knows the language.
As it turns out, this wasn't the first time Harmon had used ASL as part of a role he was playing. In a 2014 interview on "Larry King Now," Harmon responded to a question from a viewer about his knowledge of ASL by pointing out that he had learned sign language for the 1991 – 1993 series "Reasonable Doubts," in which he co-starred with Marlee Matlin, the first deaf actor to win an Academy Award.
"Yes, [I know] a little bit," he replied. "I did a show with Marlee Matlin called 'Reasonable Doubts.' I was also going to do a play called 'Children of a Lesser God.'" Asked if it was hard to learn, Harmon replied with a smile, and a gesture, explaining that it meant "Yes."
Harmon and Matlin have another project in common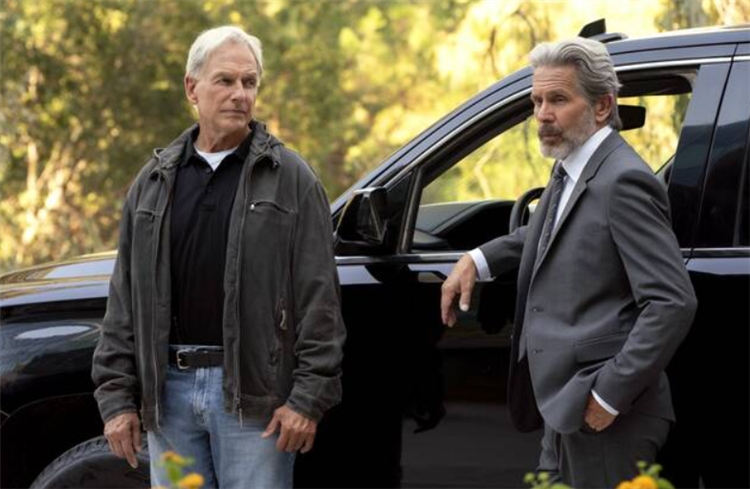 On "Reasonable Doubts," Harmon played no-nonsense detective Dicky Cobb, who took an old school approach to police work. His tactics contrasted that of Matlin's character, assistant District Attorney Tess Kaufman, who took a more sympathetic view of the people she was prosecuting. The series ran for only two seasons, was later fueled by a will-they-or-won't-they romantic tension common to many shows of the post-"Moonlighting" era, and preceded Harmon's "NCIS" breakthrough by about a decade. In 2018, Matlin reflected on the pair's romantic pairing in an interview with TVLine.
"In the pilot, there was a potential of them hooking up," Matlin said. "And there was some sort of connection. But then they went back and forth between a procedural and a romantic drama, and the second season was completely different … I don't know why … I never asked them not to pursue it. I think that they should have. It would have been great."
Matlin won the Oscar for Best Actress in 1986 for her performance in "Children of a Lesser God," and ironically enough Mark Harmon shared with King that he had been slated to act in the Broadway stage production of the same story (which ultimately won the 2018 Tony Award for Best Play). Harmon and Matlin also both appeared on "The West Wing," although none of Harmon's four episodes intersected with Matlin's 17.