In addition to being a wonderful addition to the popular franchise, NCIS: Sydney is a stand-alone new TV show that is highly recommended. The first-ever international series from the global NCIS brand, which started in 2003 with the original NCIS and went on to establish the popular spin-off series NCIS: Los Angeles, NCIS: New Orleans, and NCIS: Hawaii, is NCIS: Sydney, which premieres onParamount+ on November 10.
NCIS: Sydney has all the same appeal as the original series, but it also has a distinctly Australian flair—and not only because of its opening images that feature the famous Sydney Opera House and Harbor.
In the opening moments of NCIS: Sydney we meet the show's leading man Sergeant Jim "JD" Dempsey from the Australian Federal Police, a man who is both devoted to his job and also a classic Aussie larrikin who is also more than happy to bend the rules of police work on occasion.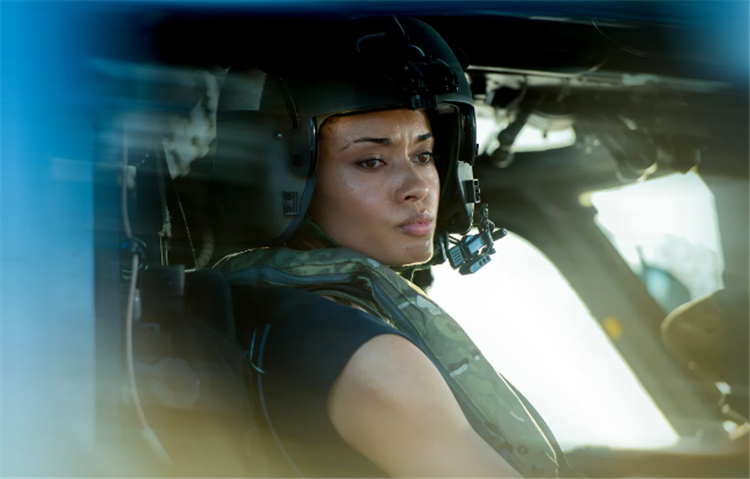 Dempsey is played by Australian actor Todd Lasance who has starred in shows such as Without Remorse and Spartacus: War of the Damned, but is also well-known to Australian audiences thanks to playing Aden Jefferies on Home and Away for several seasons.
Following the death of a U.S. Seaman on a U.S. nuclear submarine during an AUKUS ceremony on Sydney Harbour JD is teamed up with NCIS Special Agent Michelle Mackey (played by DC's Legends of Tomorrow star Olivia Swann) as they and their teams from the U.S. NCIS and the Australian Federal Police are meshed together to make up a new multinational task force. Charged with keeping naval crimes in check in the most contested patch of ocean on the planet.
Furthermore, it's plausible to assume that neither Mackey nor JD are first pleased with the new arrangement given the abundance of prominent people and disparate working styles in the play.
Characterized as someone who immerses herself in her profession yet is exceedingly private in her personal life, Mackey has a rather enigmatic past. One of the show's first draws is Mackey's strange couple dynamic with JD. Watching the two of them get closer while working together and eventually develop a mutual respect (and perhaps more?) is an engaging plot thread that will make you want to binge-watch the show as quickly as possible.
Similar to the previous shows in this series, NCIS: Sydney features an abundance of thrilling action scenes, fast-paced pursuit scenes, suspenseful confrontations, and intriguing crime scene investigations. Additionally, because this is Australia, some extremely dangerous snakes are concealed at one crime site. However, this newly formed team's on-screen chemistry is really what makes the series so strong.
Sean Sagar, who starred in The Covenant and Mea Culpa, portrays NCIS Special Agent DeShawn Jackson, an easygoing agent who is eager to take on dangerous police situations. However, at first, he is not overly thrilled with his new work assignment location and the numerous dangerous creatures (mostly spiders) he has just learned live in Australia.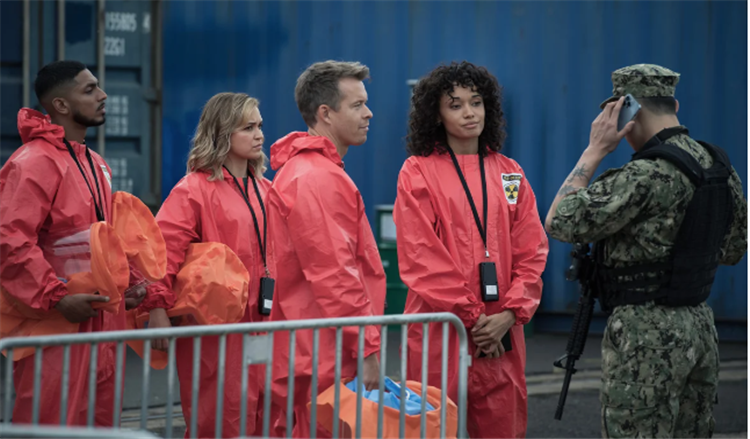 There's also Australian Federal Police Liaison Officer Constable Evie Cooper (played by Tuuli Narkle from Mystery Road: Origin and Bad Behaviour), JD's no-nonsense colleague who is teamed up with DeShawn and delights in torturing him with stories about Australian things that can kill him, even if most of them are not true.
Rounding out the team is the quirky but brilliant Australian Federal Police Forensic Scientist, Bluebird 'Blue' Gleeson (played by Mavournee Hazel from Shantaram and Halifax: Retribution) who has her own unique methods when it comes to solving crimes and is initially terrified of Mackey, until the team begins to finally bon. Acting as a bit of a wise overlord of the team is Australian Federal Police forensic pathologist Dr Roy Penrose (played by William McInnes from The Newsreader and Total Control).
One of the most popular TV dramas in the world, NCIS is currently the top U.S. drama brand worldwide. NCIS: Sydney is a fantastic addition to the venerable TV series that fans have loved for many years.
NCIS: Sydney should be at the top of your must-watch list if you're looking to get into a police procedural with likeable characters, amazing action sequences, a sense of mystery and tension in every episode, all set against the backdrop of some of Australia's most iconic locations.