While Kyle Richards surmised that her RHOBH costar was "in glam," Dorit's lateness to the BravoCon 2023 event had another explanation. In the "Fashionistas" interview on Friday, November 3, Dorit Kemsley, Meredith Marks of The Real Housewives of Salt Lake City, and Paige DeSorbo of Summer House collaborated to talk about style-related subjects at BravoCon 2023.
The women were asked during the interview how long it takes them to "get ready," given their tendency to put together a deliberate look. The Real Housewives of Beverly Hills beauty Dorit stated that while it "depends," it usually takes "a couple of hours."
Ahead of the BravoCon Live "Dynamic Duos" event that took place on Saturday, November 4, Dorit was a little late to the sit-down with several Bravolebs. Was Dorit late because she ran more than "a couple of hours" getting ready, or was there another reason for her tardiness?
Why Dorit Kemsley was late to BravoCon Live With Andy Cohen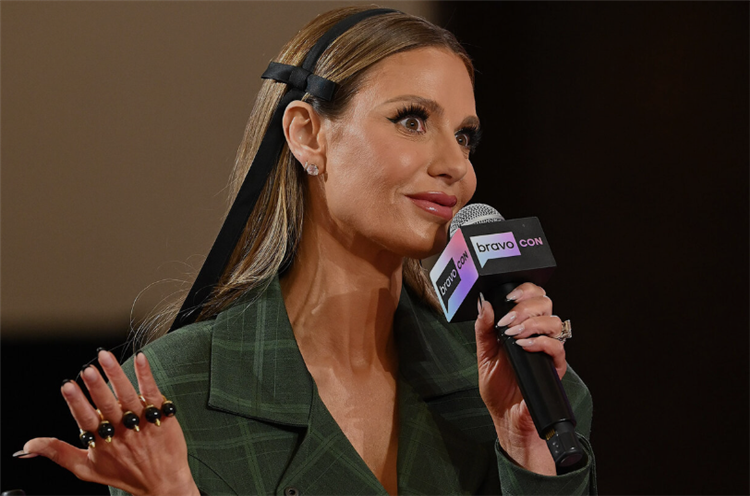 When BravoCon Live host Andy Cohen announced the "Dynamic Duos" guests for the evening, Kyle Richards' partner for the evening was conspicuously not present.
"[I] wanna say that your other half, Dorit Kemsley … the car dropped her off at the wrong location," Andy explained to the audience. Kyle, who had a look of disbelief, playfully interjected, "She's in glam."
Andy incredulously responded, "No she's not!" to which Kyle quipped, "I don't know!"
Then Andy assured the crowd that Dorit was, in fact, "in the building" and would "be out in a minute."
And sure enough, the Beverly Beach designer was "fashionably late" to the stage, as Andy said. She may have arrived a little late, but she certainly looked stylish in her black Jean Paul Gaultier jacket and flared pants. A big black bow around her waist complemented the ensemble's elegance as she moved.
Dorit accessorized her all-black look with a dazzling Cartier necklace, a little black Dior purse, and a black ribbon in her hair.
Dorit Kemsley shares why Paul "PK" Kemsley is her favorite shopping partner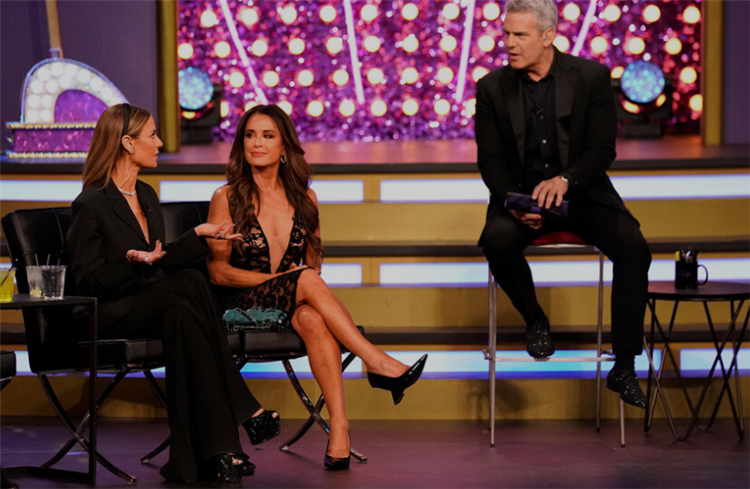 In addition to dishing on the drama during the "Dynamic Duos" show, Dorit spoke more about her fashion habits for the "Fashionistas" interview on Friday, revealing some surprising information about who she likes to shop with the most.
During the interview, after moderator Jenni Pulos asked the ladies about their "favorite people" to shop with, Dorit first noted that her "best friend" Claudine Keane was on the list. Then, she named someone unexpected: her husband, Paul "PK" Kemsley.
"I also love to shop with PK," Dorit shared. "I have fun with him. He's got patience. He won't do it all the time, but once in a while and…it's fun."
When Pulos questioned if PK "check[s] out after a little while," Dorit did concede, "[He] definitely checks out after a little while, but he does enjoy it when he's there in the moment."