Taking to Twitter, Jason, who plays Ernie Malik in the drama, shared a snap of the actors on the picket lines.
Yasmine was pictured holding a sign that read: "Writers Guild on strike. Pay up or Emily won't be in Paris," making reference to the hit Netflix drama, Emily in Paris.
Meanwhile, Jason's sign read: "SAG-AFTRA SUPPORTS WGA."
The 51-year-old penned in the caption: "Supporting our writers! #SAG4WGA #NCISHawaii."
Fans were quick to show their support in the comments section, with one person writing: "Yes! Love seeing the support! Keep fighting the fight!" while another added: "Aww love that you guys are supporting together."
A third person tweeted: "You guys are wonderful!!! Sending support!!!"
NCIS stars aren't the only actors showing their support for the strike. Virgin River's Martin Henderson and Annette O'Toole also took to the picket lines in LA recently.
Encouraging his Instagram followers to support the movement, Martin said in a video: "Hey guys, so I'm here on the picket lines outside Netflix with my working buddies, my writer friends, as you can see there," panning his phone camera to a crowd of people holding signs and supporting the strike.
Emerging from the crowd holding a sign that read, "SAG-AFTRA Unions stand together Writers Guild", Annette exclaimed: "SAG stands with WGA!"
Why is the Writers Guild of America on strike?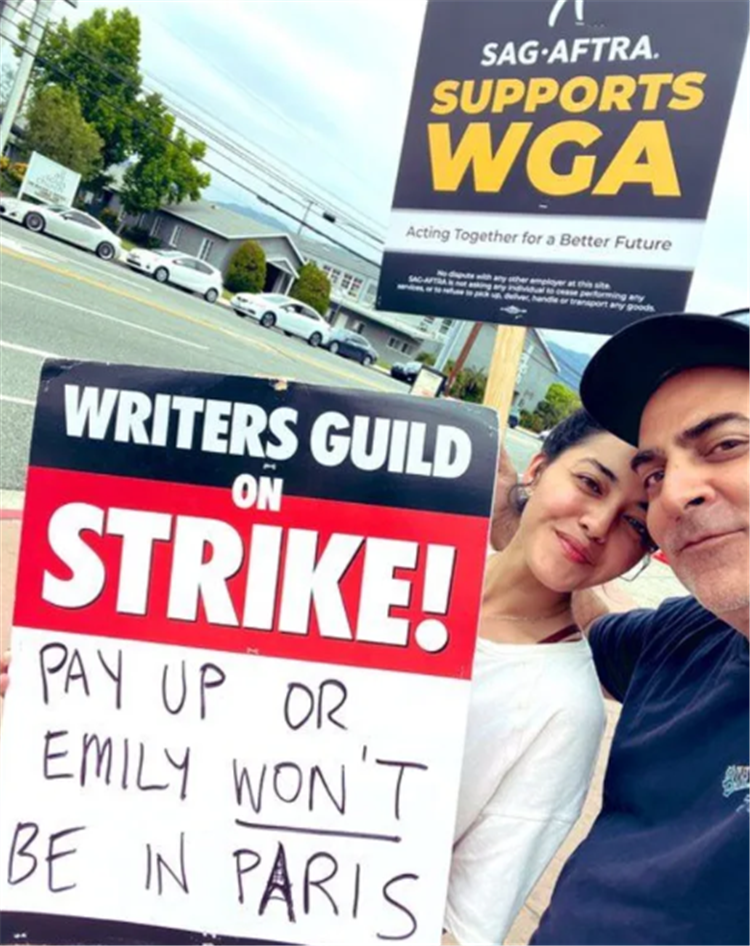 Hollywood movie and television writers went on strike on Tuesday 2 May, ending 15 years of labor peace in the industry and bringing many productions to a standstill.
The writers of the WGA are in disagreement with the Alliance of Motion Picture and Television Producers (AMPTP), which bargains on behalf of major studios such as Netflix, Amazon, Apple and Disney.
The writers are demanding a pay increase and a stable pay structure, as well as assurances that artificial intelligence won't be used in scriptwriting.
The WGA called on their members to strike after failing to reach a new contract deal with the studios before the writers' current deal expired on Monday 1 May.
Will the strike cause a delay for NCIS shows?
While late-night shows such as Jimmy Kimmel Live! and Saturday Night Live were the first to be affected by the strike, soap operas will likely be impacted as they are traditionally written shortly before filming begins.
While both NCIS: Hawai'i and NCIS are scheduled to return in the fall, having been renewed by CBS in March, if the strike continues for much longer, production on the new seasons is expected to be delayed.