NCIS: Hawai'i star Yasmine Al-Bustami has revealed how she's been balancing working on the popular CBS drama with her role in the historical series, The Chosen.
Yasmine's NCIS character, Lucy Tara, left Hawai'i for a new job as a Special Agent Afloat in episode seven of season two.
The actress was mainly absent for eight episodes before making her return in the 15th instalment.
At the time, it was revealed that Yasmine had temporarily left the show to fulfill other work commitments, including filming for The Chosen.
The series, which is set in Judaea and Galilee in the 1st century, follows the life and ministry of Jesus of Nazareth. Yasmine plays Ramah in the drama, the daughter of a wine merchant who becomes one of Jesus' followers.
In a new interview, Yasmine, who is currently working on the show's fourth season in her home state of Texas, revealed how she manages to juggle filming for the two projects.
"I hope well, I tried," she told The Daily Express US. "But there was a lot of communication on both sides, both parties trying to make everything work and thankfully it worked out and this story is working out, so I'm very thankful about that."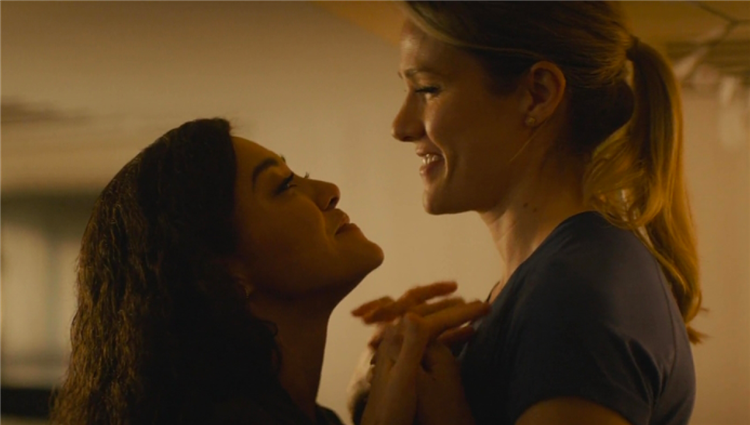 Speaking about how the two shows differ, the star said of The Chosen: "It's very different. It is a completely different world than I've ever done.
"I've never played in a historical piece, which I didn't know I would love so much and love it so much and it's a blast, especially with a story like this."
She went on to say: "The character's obviously very different from the one on NCIS: Hawai'i, so getting to work those muscles was very different."
Yasmine previously spoke to TV Line about her absence from the NCIS spin-off and revealed that as well as filming for The Chosen, she was able to catch up with family and friends.
"I was able to get back to the mainland, which was really nice for me, just to spend some time with my friends and my family and do some travels, and to fulfill some work obligations," she said.
While fans of the long-running CBS drama are patiently waiting for the third season to hit our screens, it's not certain when exactly that will be.
The spin-off show and its flagship series, NCIS, are due to return in the fall, having been renewed by CBS in March. However, the ongoing writers' strike will likely postpone production.
Many other shows have also been impacted by the strike, including Netflix's Stranger Things, Cobra Kai and Emily in Paris, as well as the second season of The Last Of Us and the third series of Hacks.