While the wait may seem long, we're looking ahead to see what we might get a glimpse of when the Reagan family returns for their Sunday dinners.
Let's go over what we happened at the end of season 13 before we launch into Blue Bloods season 14 release updates and everything we know about the upcoming season so far.
Blue Bloods season 13 ending
In the season 13 finale, at least one member of the Reagan family made a big decision about their career. Having been on the fence about running for the position of District Attorney, Erin figured out where it was she wanted to be. She would rather be working for victims than schmoozing with others in the big social circles.
We also got to see some familiar faces in the form of Erin's daughter, Nicky, and Danny's son, Jack, who came back after a long absence. Plus, a former partner of Danny's was also on the scene thanks to actress Jennifer Esposito. She returned as Jackie Curatola to work on a copycat murder case.
Frank's arc also dealt with him trying to figure out how to work with the mayor regarding what to do about helping the homeless. Despite the fact that they were not seeing eye to eye, it was clear they needed to learn to figure out how to compromise.
While we don't know for sure what will follow the characters in season 14, at least we know we likely won't see District Attorney Erin Reagan. At least, not right now, since she could eventually change her mind. With that in mind, what do we know about the Blue Bloods season 14 release?
What is the Blue Bloods season 14 release date?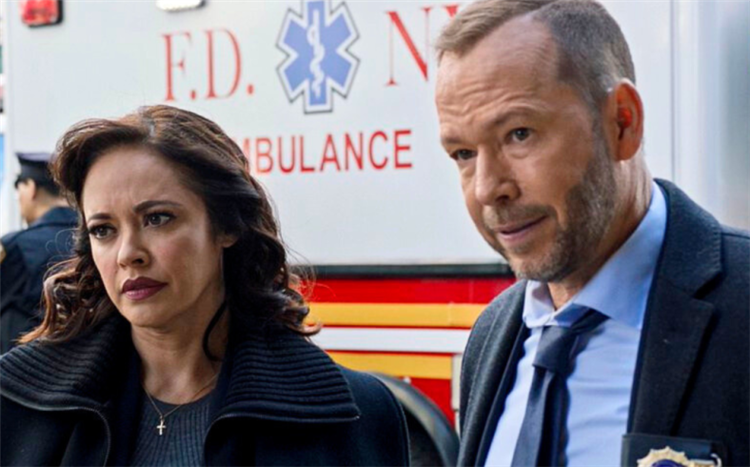 Due to the writer's strike, work has not been done to prepare for the new season. This means that we likely won't see any updates about a Blue Bloods season 14 release until later in the year and the season may not be out until 2024. Either way, we do know that the show will still be airing on Fridays thanks to the CBS schedule.
Where to stream Blue Bloods
All 13 seasons of the series are available on Paramount+. If you don't have a subscription to the platform, you can stream Blue Bloods on Pluto TV for free. However, that service only has the show available through a channel that airs reruns back-to-back. You can't watch the series on-demand from the beginning.
How many episodes are in Blue Bloods season 14?
An official episode count hasn't been announced. However, a season of the show typically has from 20-22 episodes. There may be an episode reduction for season 14 due to the writers strike in order to stay within a fall to spring schedule. The shortest season of the series was 16 episodes during the pandemic, that was season 11.
Blue Bloods season 14 cast
Ahead of the show's renewal, there was concern that the series could face cast cuts because of its veteran status on CBS which tends to mean more expense for the network because of the actors' tenure. Thankfully, at this time, it would appear that everyone who is a main star in the series is set to return. We have not heard anything about any possible exits.
This is likely due to the salary reductions that were agreed to. Deadline reported in March 2023 that the cast and producers gave the affirmative to less pay in order "to keep the show going and keep hundreds of crew and other support personnel whose livelihood depends on it employed."
As we know, we may always see characters such as Nicky and Jack returning.
What is Blue Bloods season 14 about?
We do not have an official synopsis for the next season. Plus, since Erin's arc just ended, we don't expect her run for DA to be brought up again unless it happens further down the line. Since the show usually focuses on the cases every week, it'll likely be the same formula as previous seasons. We'll keep you posted on more information as it comes in.