Season 2 of the spin-off of the hit franchise didn't do any big cast shifts. Vanessa Lachey continues her role as Special Agent in Charge Jane Tennant with Alex Tarrant as Kai Holman, Noah Mills as Jesse Boone, Yasmine Al-BUstami as Lucy Tara, Jason Antoon as Ernik Malik, Tori Anderson as Kate Whistler and Kian Talan as Alex, Jane's son.
The season had the team working on a variety of military-themed cases involving everything from smuggling to murder to terrorism. They also wrestled with personal stuff, from Jane handling her son getting a girlfriend and considering skipping college to Boone facing an old friend turned criminal while Lucy and Kate dealt with a long-distance relationship.
The season was highlighted by a terrific crossover with NCIS and NCIS: Los Angeles, bringing the teams together. The thrilling finale also laid the seeds for LL Cool J to join the series as his NCIS: Los Angeles character of Sam Hana.
Season 3 is currently delayed due to the ongoing writers and actors strikes hitting Hollywood, but at least fans finally know when Season 2 is coming to DVD.
When is NCIS: Hawaii Season 2 coming to DVD?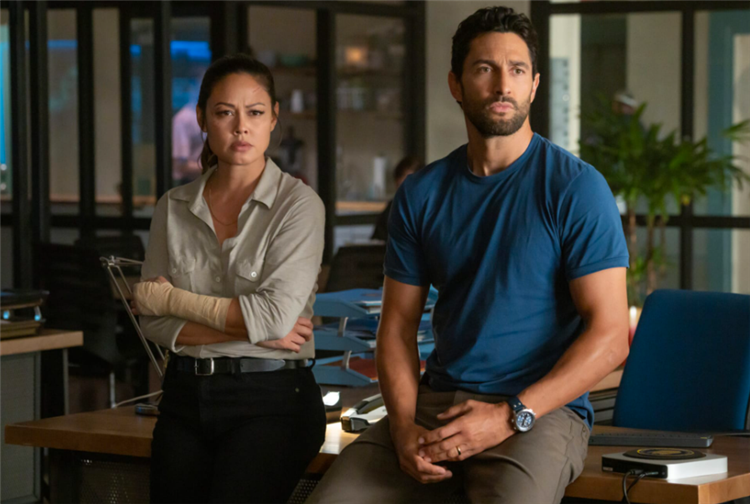 Season 2 is scheduled to hit DVD on Tuesday, Oct. 3. Normally, CBS would have such a show coming on home video in September to prepare for the new season. Since Season 3 is delayed until 2024, it makes sense the DVD release is likewise later than usual.
The five-disc set will have all 22 Season 2 episodes as well as the crossover episodes of NCIS and NCIS: Los Angeles and some nice fun extras.
NCIS Crossover Episode, "A Family Matter" (Part 1 of 2)
NCIS Crossover Episode, "Too Many Cooks" (Part 1 of 3)
NCIS: LA Crossover Episode, "A Long Time Coming" (Part 3 of 3)
A Killer Crossover
NCIS: Hawai'i: A Look at Season Two
Island Sounds
Deleted Scenes
So while fans are miffed NCIS: Hawaii Season 3 is delayed, they can at least enjoy Season 2 at home in October.
You can pre-order the release on Amazon right now. This will get you the lowest price up to the release date and free shipping when you pre-order with Amazon Prime.
NCIS: Hawaii Season 2 DVD is coming out on Tuesday, Oct. 3.