Sonny Carly and Ava work together!
…Sonny, Carly, and Ava all have something in common that Nina does not. Sonny's business is like second nature to those three, leaving Nina an outsider. Additionally, Nina is the only one who doesn't have a child with Sonny. That's yet another commonality between Carly and Ava that Nina doesn't possess.
The mob activity at Port Charles is intensified by a powerful adversary with a powerful goal. It appears that several people are involved in this, from Valentin Cassadine (James Patrick Stuart) through Mason Gatlin (Nathanyael Grey). Naturally, Sonny Corinthos is the anticipated victim as Pikeman continues to engage in unscrupulous business practices. Sonny is on high alert now that Curtis Ashford (Donnell Turner) and another man have died. He and Ava currently make every effort to keep their daughter Avery safe. Despite their tumultuous relationship, Carly and Ava share equal parental responsibilities. For the benefit of Donna and Avery, they can frequently cooperate.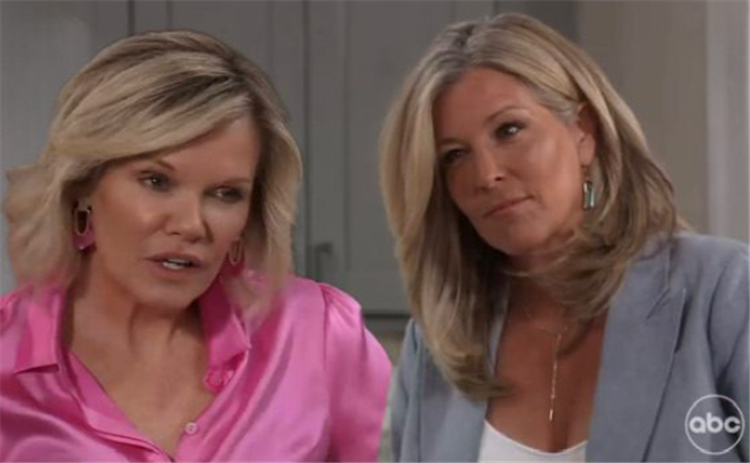 Over the years, they've gotten to know one another and how they tick. They have sense for what sets each other off, and when someone senses shade, it's called out. General Hospital spoilers and previews indicate that Carly sense something is up and confronts Ava. According to GH rumors, their similarities and mutual interest in the children droves Ava to tell Carly the whole truth. Collectively, Sonny, Carly, and Ava work together to protect their kids. As a result, Nina sees the difference within herself compared to Carly and Ava. Clearly, they belong on Sonny's world while Nina does not.
Nina's Jealous Rage Costs Her!
According to recent GH rumors, Nina feels excluded when she observes her middle-of-the-road status in Sonny's life. She always places the blame for her mistakes on Carly, and this time won't be any different. Recently, GH rumors and teasers have hinted that Nina's furious wrath will cost her when things go wrong. Is it really time for Nina to accept that she doesn't belong with Sonny?