"Blue Bloods" has firmly staked its claim as one of the longest-running procedurals in TV history. And fans will get a little more as CBS renewed the series for Season 14, albeit at a pay cut for the cast. That means there are at least a few more stories with the Reagan family on the horizon.
It's an impressive feat for any show to go on for 14 seasons. That's hundreds of episodes of finding new, engaging plotlines and keeping the same characters interesting. Many shows naturally run out of steam at a certain point, but "Blue Bloods" is pushing ahead. And Donnie Wahlberg, who plays Danny Reagan, wouldn't have it any other way. When speaking to US Weekly, he explained, "I try to take every episode as it comes. I really do. I think it's part of why I've enjoyed myself on the show for 13 years."
He must enjoy himself if he's willing to take less money for Season 14, but it sounds like if he had his way, "Blue Bloods" would go well beyond that.
Donnie Wahlberg wants to be among the procedural greats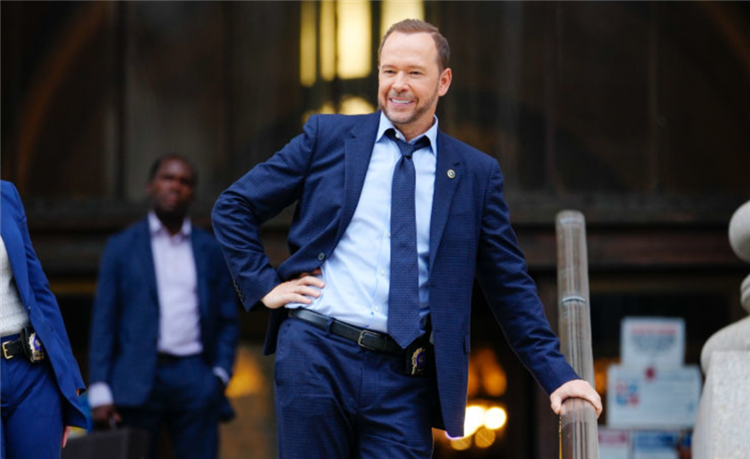 It's tough for actors to stick around playing the same TV character for over a decade. They may get tired of doing the same thing or want to branch out in other roles. But there can be a certain liberation to it (not to mention a consistent paycheck). Donnie Wahlberg wants that kind of legacy for himself, as he went on to tell US Weekly, "Law and Order: SVU, I mean, Ice-T and Mariska Hargitay have been going for gosh, so many years and we hope to last as long as they have."
Of course, he also admits that he understands why it can be tough for some actors. But he has a unique approach for keeping things fresh on set: "One of the things I've done is I try to just stay very present in each episode and take each script that comes my way and say, 'OK, what's gonna happen now? You know, what am I doing this week?' And kind of find the journey in that particular episode and not get caught up in what's gonna happen next year, what's gonna happen in two years."
For now, Wahlberg sounds open to plenty more "Blue Bloods," whether that's more seasons beyond Season 14 or even spin-offs. The show's certainly popular enough to keep going, and Wahlberg has other projects to stay busy. He's the host of the true-crime podcast "Very Scary People," so he has opportunities to step away from the world of the Reagans for a bit.