NCIS' "Second Opinion" episode gave Dr. Palmer an M.E. nemesis and brought back the elevator conference scene, but it still missed an opportunity.
With only two episodes left in NCIS Season 20, there are a few things that need to be settled before the season wraps up. First, Agent Parker's ex-wife Vivian has yet to live up to her role as a recurring character. Second, Jimmy Palmer and Agent Knight need to take the next step to solidify their relationship. There's also a lingering plotline about Russian collusion. Hopefully, all of those things will be addressed in the two-part season finale, but "Second Opinion" had its own problems.
The episode gave Palmer a nemesis and proved that he was the best medical examiner in the business. However, it took some dramatic events for him to realize that. To its benefit, "Second Opinion" brought back NCIS' classic elevator conference, but it also missed one big opportunity. Here's what happened.
Jimmy and Knight Had an Elevator Heart-to-Heart
The episode started when a senator's daughter was found dead. To find the killer, the senator suggested bringing in high-profile help, which immediately caused problems. It turned out that the extra help was Miles Bower. He was Palmer's college roommate, and he was an annoying know-it-all. Palmer had spent his college career covering for Bower and lost out on an important internship because of him. Because of Palmer's help, Bower had become a successful medical examiner, who told his stories in books and on a television series.
The idea of giving Palmer help wasn't a bad idea, but it wasn't long before Bower was just annoying. At one point, Palmer met Agent Knight on the elevator and started throwing a pity party for himself. So, in classic NCIS fashion, Knight stopped the elevator and let him rant. Along with his rules, stopping the elevator was something that Gibbs did many times over the years, and although it has happened in Season 20, stopping the elevator is something that the series no longer prioritizes. So, it was good to see the elevator stop make a cameo.
The elevator's privacy offered the perfect space for a heart-to-heart between Palmer and Knight. She made him realize that Bower had had a lot of success, but Palmer should believe in himself. On top of that, he needed to focus on the good things in his life — like his NCIS family and specifically his relationship with Agent Knight.
NCIS Missed an Opportunity for a Ducky Appearance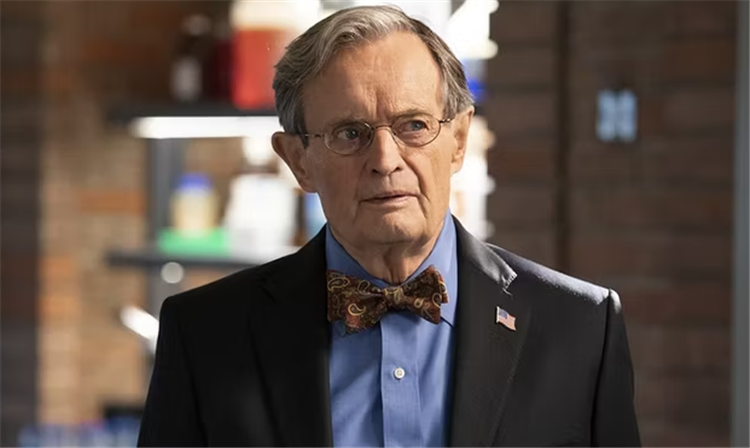 One of the episode's main hinges was Palmer remembering an old case that he worked with Dr. Mallard. Palmer ended up being right with his medical predictions, but he was discounted because he hadn't been the medical examiner on the case that he referenced. On a more general note, Bower repeatedly called Palmer's experience into question. While the episode was about Palmer believing in himself and ignoring Bower's insults, it would have been a good opportunity for a Ducky appearance. He could have put Bower in his place with his many years of experience.
Having Ducky show up would have been a great move. After all, he's only been in two episodes in Season 20 (Episode 3, "Unearth" and Episode 4, "Leave No Trace"). But Ducky has had a reduced role for a few seasons. Back in Season 15, he became NCIS' part-time historian, which allowed him to make limited appearances. In real life, he simply wanted to spend more time with his family. Fans should be happy with the two appearances he made in Season 20, and hopefully, he will continue to appear in Season 21.