On February 26, 2016, a title card appeared after the final blackout of Season 6, Episode 16 of CBS police drama "Blue Bloods" that read "In Loving Memory of Our Friend Kathleen Dolan." Although viewers probably surmised that Dolan had passed away, most were likely unclear on her precise connection to the show.
Kathleen Dolan, born on August 10, 1960, in Hackensack, New Jersey, worked as the set decorator on 14 episodes of "Blue Bloods" in 2014 and 2015. She died of cancer at the age of 55 on February 9, 2016.
In addition to "Blue Bloods," Dolan worked as the set decorator on four other productions, including the 1990 horror cult classic "Jacob's Ladder." She also served as the art director — essentially heading up the entire art department — on the 1991 dramedy "Age Isn't Everything," starring Jonathan Silverman, the late Robert Prosky, Rita Moreno, and the late Paul Sorvino.
A long career working in art departments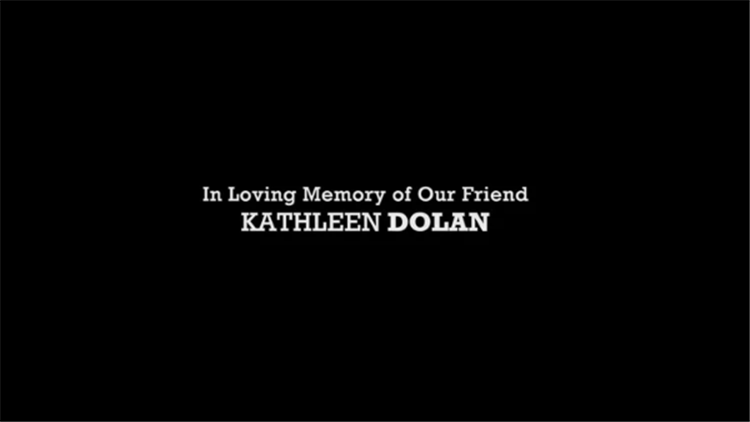 Kathleen Dolan wore a few different art department hats for a large number of projects. Her first credit was in 1986, as the assistant props manager for Jonathan Demme's acclaimed crime rom-com "Something Wild," starring Jeff Daniels and Melanie Griffith. Two years later, she worked with Demme again, as the assistant props manager for another of the director's crime rom-coms, "Married to the Mob," starring Michelle Pfeiffer and Alec Baldwin.
She also worked on the props for several other films, including the 1992 neo-noir crime drama "Night and the City," starring Robert De Niro, and the 1994 romantic dramedy "It Could Happen to You," starring Nicolas Cage and Bridget Fonda. In 1991, Dolan served as the New York set decorator on Bruce Willis' action comedy "Hudson Hawk" and the critically acclaimed romantic dramedy "Frankie and Johnny," starring Al Pacino and Michelle Pfeiffer.
According to a short obituary published in the New York Daily News, Dolan had been a member of the International Alliance of Theatrical Stage Employees since 1978. Several people left comments on the obituary explicitly mentioning that they had seen the dedication to her at the end of the episode of "Blue Bloods."