It is reassuring to have your friends by your side to encourage you or boost you up whether you are enduring the highs or lows of life. Daytime alum Tyler Christopher (ex-Nikolas, GENERAL HOSPITAL; ex-Stefan, DAYS OF OUR LIVES) recently found support from a pal in his former GH co-star Maurice Benard (Sonny).
Christopher, who was recently arrested for public intoxication, shared on Instagram that he received a call from Benard's wife, Paula, with an invitation to the couple's California farm. "When Paula asked me if I wanted to spend the day with the GOAT, I assumed she meant Maurice," he wrote, referring to the acronym that means someone is the Greatest Of All Time in their field. "I was very much looking forward to spending time with my good friend of 25 years."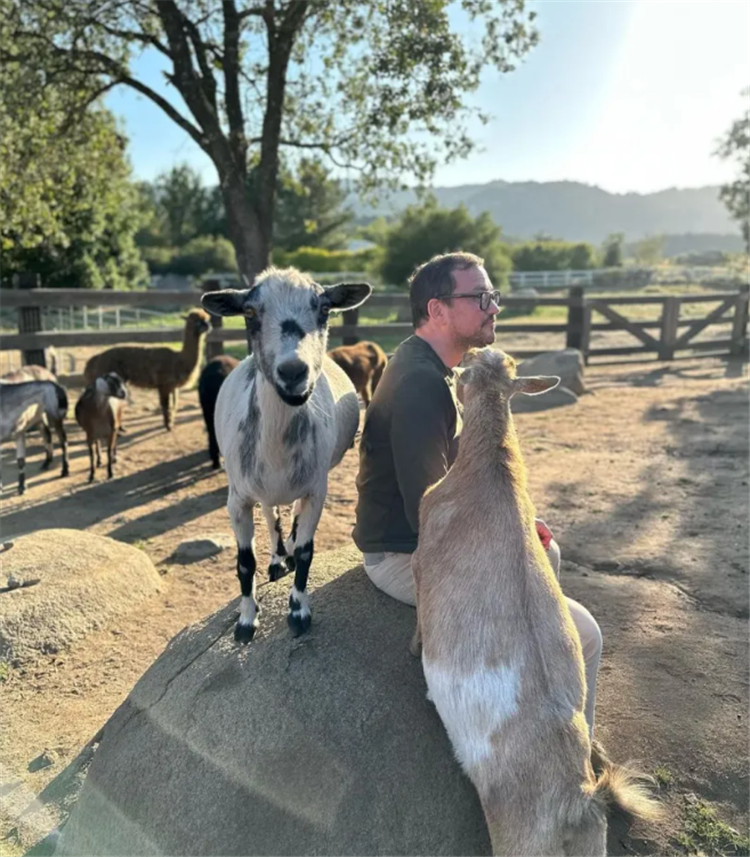 That day, Christopher did spend some time with Benard, but he also spent some time with a real goat – Buddy, Benard's Nigerian dwarf goat! Christopher admitted, "Little did I realize I'd have a therapy session with Buddy. "Some of the most healing elements one can have in a time of need" include nature, animals, and companionship.
Benard posted two videos of his time hanging out in the family's barnyard with Christopher and their assortment of goats, llamas, and other animals on his Instagram page. The daytime icon captioned his post, which you can view here, "Sometimes, when you just need to rejuvenate, all you need is a little love from Buddy the Goat and friends."
It sounds like a day outside in the sunshine on the Benard family farm was exactly what Christopher needed! "Thank you, Paula and Buddy, for making me feel at home," he concluded.