Lisa Rinna declared that she will not be making a comeback to the Real Housewives of Beverly Hills in any manner following an incredibly chaotic Season 12. After Lisa failed to accept responsibility, RHOBH fans lost patience with her and came to view her as one of history's biggest villains. However, even though Lisa Rinna provided years of enjoyment for viewers, RHOBH Season 13 doesn't miss her. This is why her absence improves the show.
Erika Can Now Be Erika
The gruesome twosome were often hard to keep separate, with Erika Jayne and Lisa developing a strong friendship. Season 12 showed the two teaming up to gang up against almost everyone within their group, often trying to keep the spotlight off their own private issues. Erika made it clear in January that nobody would be able to fill her best friend's Christian Louboutin shoes, but it seems as if the Pretty Mess singer is already thriving while flying solo.
With Lisa no longer in the picture, Erika is free to make her own decisions when it comes to interacting with the friend circle. She has already started off RHOBH Season 13 strong, claiming she is choosing to give up fighting for lent. If Lisa was still filming, the odds are high that she and Erika would just be contemplating ways to make their co-stars' lives hell. At least now Erika has a chance to stand on her own.
Lisa Was Often Seen as a Bully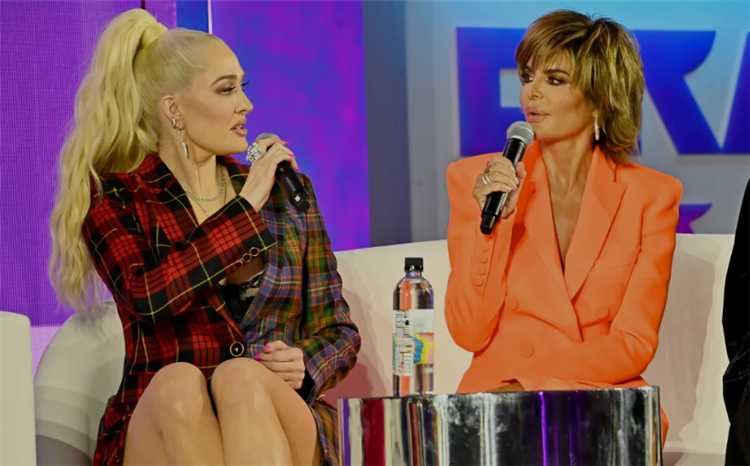 Most Real Housewives of Beverly Hills fans actually liked Lisa during her first few seasons, but towards the end of her time, she made the series unwatchable. Not only did Lisa lose her mind, but she took her bullying of Lisa Vanderpump, Denise Richards, and Sutton Stracke a bit too far. After eight drama-filled seasons, the mother of two became a major liability.
It all came to a head during the Season 12 reunion when Kathy shouted, "You are the biggest bully in Hollywood, and everyone knows it. You're mean, and you don't tell the truth." It was hard to deny that Lisa was anything but an angel. Lisa often intimidated many of the other women, and it just got hard to watch after a while. Lisa's behavior was often inexcusable, with fans not really missing the dramatics of her acting technique.
It Became Too Dangerous To Be a Lisa Fan
Frankly, it became hard to defend Lisa and then defend why you are still a fan of her. Lisa used to be so likable and was a great antagonist, but at times, it felt like her newfound reality TV fame had gone to her big lips big head and iconic hair. It was okay to be excited when Lisa was first added to the cast since she is a Hollywood actor, but the series revealed her as a naturally mean person.
Those who still show support for Lisa are usually blasted by other trolls on social media. It is often hard to get a word in edge-wise from those who truly hate Lisa and her stance. Most Lisa fanatics stay quiet and put away their keyboard in fear of being retaliated against.
Lisa's Storylines Were Fabricated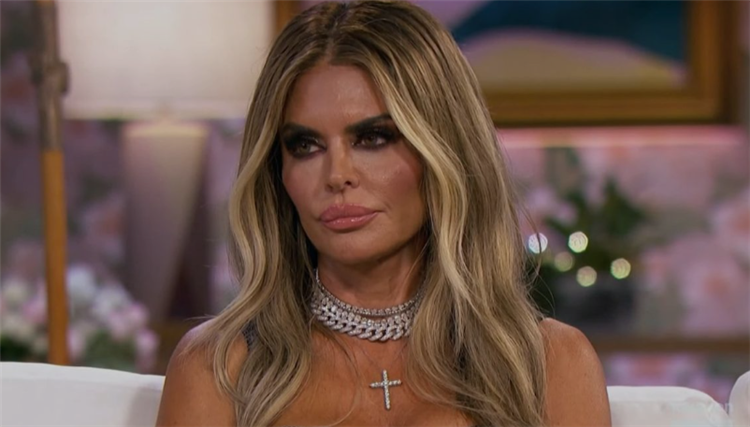 Because the current storylines in RHOBH Season 13 are all extremely real, the show is beautiful. On the other hand, Lisa frequently created drama to gain attention. Harry Hamlin's wife made it plain that she would ruin anyone for a check. In addition to behaving inappropriately against Denise, her 20-year closest friend, Lisa also took advantage of her daughters while lecturing the other cast members to take responsibility for their actions.
Most of us are content that Lisa won't be returning to The Real Housewives of Beverly Hills in the near future. RHOBH Season 13 has already showed Kyle thinking about marrying Sutton and Sutton flipping out over male strippers. There will be gold on TV this season. Although there were some who enjoyed untidy Lisa, that playful aspect of her vanished somewhere between the bunny-gate incident and her Halloween costume of Erika. Rinna, good riddance.