The GH recap for April 20, 2023, has Liesl trying to save the day.
The General Hospital recap features Liesl Obrecht getting Victor to listen to her and not have Spencer and Trina killed.
General Hospital Recap Highlights
In this episode, Victor nearly had Spencer and Trina thrown overboard until Liesl stepped in. Back in Port Charles, Curtis enlisted Drew's help to find The Haunted Star. Portia poured her heart out to Ava, who was there to lend comfort to her friend. However, Ava couldn't be there for Nina when Carly laid into her at Wyndemere and made Nina feel worse than ever for just pointing out the truth of Carly's actions. Now, let's dig a little deeper into the details.
General Hospital Recap: Liesl Obrecht May Have A Plan For Sprina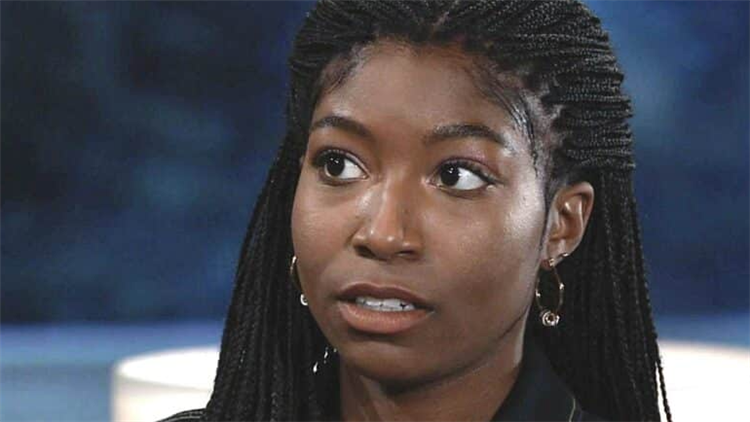 When Spencer (Nicholas Alexander Chavez) realized Trina (Tabyana Ali) had been caught, he tried to grab her from Victor's (Charles Shaughnessy) goons, but there were guns pointed in his direction immediately. Victor welcomed Trina to their little high-seas adventure before a goon brought Liesl (Kathleen Gati) into the dining room. Liesl already knew Trina was there but acted surprised while Victor asked Trina to help him decide what her punishment would be. Then, proving he could multi-task, Victor turned to Liesl for a vaccine update. Liesl said she had made some progress but wasn't sure she wanted to help.
While Victor and Liesl squabbled, Spencer and Trina had time to talk, and Trina apologized for getting caught. Of course, Spencer told her none of it was her fault. He told her that she could have even saved them by sabotaging the engine.
Victor then brought his hostages onto the deck and gave Spencer one last chance to come to his side. He pointed out that he had a spare heir in Ace and didn't even need him. Spencer was not going to be a part of his uncle's reducing world population plan, but Victor told him he knew he had it in him. That prompted Trina to speak up and say that Spencer is good and kind and nothing like Victor.
When Victor chastised Spencer for falling for a pretty face, Spencer countered by saying that Trina is so much more than that and is the bravest person he knows. He reiterated that he would never come to Victor's side, so the crazy Cassadine ordered his goons to throw Trina overboard. That changed things for Spencer, and he told Victor he would now do whatever he wanted. Victor had the goons release Trina, but Spencer screwed up quickly when he told Trina someone would come to help them.
Victor decided he would have them both thrown overboard, but Liesl stepped in and explained that she could use them as test subjects for his vaccine. Liesl told Victor that the idea of creating this vaccine was making her feel alive again after Britt's death, so she would go along with his plan. Spencer and Trina just hoped that Liesl could buy them time until they could save themselves.
GH Recap: Carly And Nina Have Another Showdown
Carly (Laura Wright) and Nina (Cynthia Watros) were surprised to see one another at the Wyndemere front door. Nina just wanted to know where Ava (Maura West) was but admitted that she knew Carly was trying to be a support for Willow (Katelyn MacMullen). She then told Carly she could go, and she would watch Avery, but Carly wasn't going anywhere since Avery is Carly's territory in the world, according to Carly. Nina insisted she could be trusted with Avery and pointed out she now spends more time with the little girl than Carly does.
Carly suggested they stay in separate rooms, but Nina had something to say. She falsely accused Carly of telling Michael not to invite Nina to the wedding, which only served to make Carly lash out and tell Nina it was Willow who didn't want Nina there. Carly was surprised to hear that Michael had invited Sonny (Maurice Benard) but figured out why Nina was so upset. Sonny was going to the wedding without her. Carly made it clear that she was pleased that Sonny chose his family over Nina, but Nina reiterated that she wanted Sonny there and was glad he was going.
When Nina explained her tears were over not being able to be with her daughter at her wedding in what could be one of her last good moments, she blamed Carly for never being able to know Willow before. Carly pointed out that she has known Willow for years, and they never got along, but only now does Nina want to get to know Willow only because she is her daughter. As grown-ups do, Nina admitted she made mistakes with Willow, but Carly was absolutely partly responsible for Willow dying.