General Hospital spoilers suggest that Liesl will fight back against Victor in the coming episodes. She is done with Victor's plotting, and she wants to teach Victor a lesson. Some spoilers suggest that it is possible that Liesl might do something drastic, like poisoning Victor. Would she really do that? Keep reading to find out.
General Hospital: Victor Has Kidnapped Liesl, Liesl Fights Back
The Nurses Ball 2023 ended on a tense note for everyone in Port Charles, more for some, a nano bit less for some others. However, one person who landed in serious danger was Liesl Obrecht. Victor kidnaped her, hoping he will get her to help him inoculate himself and his loved ones against the pathogen he plans to unleash on the world. In return, he offered her a do-over in terms of the kids. Since Liesl has lost her kids, he suggests that she can re-do everything with Ace.
However, now, Liesl has refused to help Victor. Firing back, Victor threatened to harm her loved one once, and that has only made the situation worse. Victor then sent Liesl back to her room and told her that he would send her the details later. It looks like he will try to force Liesl into doing what he has asked. But Liesl is going to fight back. What will she do?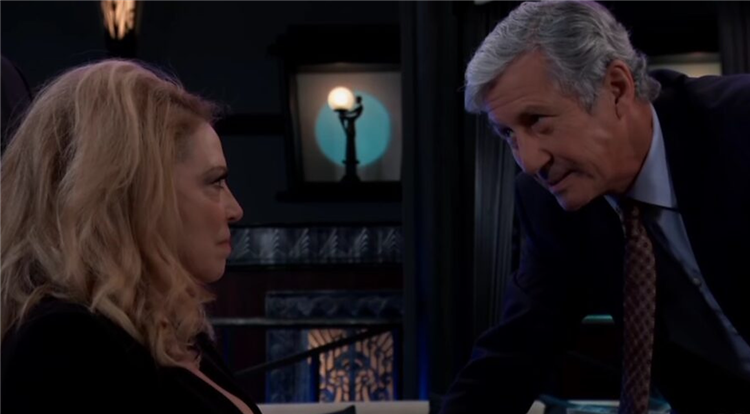 General Hospital spoilers suggest that while Victor will try to force Liesl into working for her, it is less likely that Liesl will do what he asks. Victor isn't such a genius that he would catch up if Liesl made an entirely different cocktail of pathogens. Some General Hospital spoilers suggest that with this new cocktail, Liesl will try to inject poison into Victor, finally ending his reign of terror.
General Hospital viewers know Victor and Charles Shaughnessy's time on GH is coming to an end. He has announced his exit, so we know that he is leaving. While there has been a lot of speculation on how it will end for him, there is a big possibility that Liesl might poison him and end him once and for all. Do you think Liesl could do something like this? We will have to wait to know. General Hospital airs on ABC all weekdays. Don't miss the action. In the meantime, TV Season & Spoilers will pass on all the updates. Come back for more.