With so many crime dramas on the air, "Blue Bloods" stands out for emphasizing the family dynamic of its main characters. The CBS police procedural follows the Reagan family, all of whom work in law enforcement and bring different perspectives to their work with the New York City Police Department. No matter how hectic their professional lives get, the family members come together for their weekly Sunday dinners.
The eldest Reagan son, Danny (Donnie Wahlberg), is a detective and former Marine. He's considered an "old school" detective, meaning that he has a short temper and isn't afraid of getting rough with people on the job. Many viewers are critical of how often his emotional outbursts interfere with his work and the jarringly high body count he boasts. Conversely, his lack of emotions has often led to troubling moments, like when he let his niece wander into an active crime scene.
Despite his oft-impulsive behavior and questionable moral compass, many "Blue Bloods" viewers agree that he still has redeeming qualities. One scene, in particular, stands out to fans as his best moment.
This Season 4 line stuck with Blue Bloods fans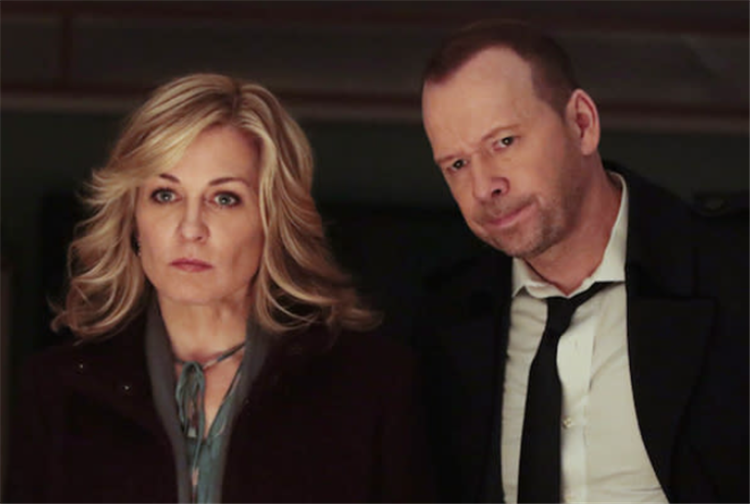 Although it's been more than eight years since the episode aired, many "Blue Bloods" fans still consider Danny Reagan's actions at the end of "To Protect and Serve" to be some of his best work as a detective. The Season 4 episode follows the investigation into a murder suspect, Raoul Delgado (Armando Riesco), who is also an informant for the Department of Homeland Security.
When Delgado is in court for his arraignment, chaos ensues, and he eventually shoots and takes ADA Erin Reagan-Boyle (Bridget Moynahan) hostage. He demands to speak with Danny — who had initially arrested him — and asks for a guaranteed way out of the country. Danny seemingly complies to save his sister, kneeling as he begs Delgado, "Please don't hurt my family."
However, this phrase is a code the Reagan family knows to deploy when they're in trouble. An injured Erin ducks as Danny grabs a gun and shoots Delgado. It's a swift solution to their increasingly precarious situation, and fans loved how seamlessly Danny executed it.
Several fans cited this scene in response to a Twitter prompt from the official "Blue Bloods" account, and the phrase remains popular in the fandom as a symbol of the Reagan family's loyalty to one another.
To Protect and Serve remains a fan-favorite episode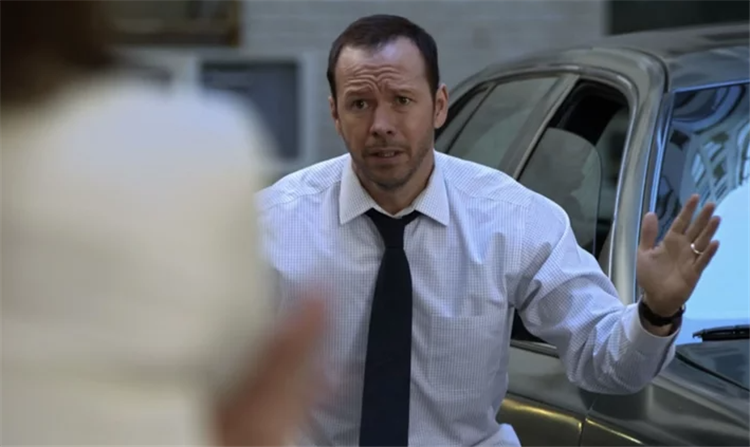 Across social media, "Blue Bloods" fans are still talking about Danny Reagan's life-saving act in "To Protect and Serve." On the show's subreddit, it's often brought up in response to prompts asking fans to reveal their "favorite episode of the series." A popular comment from u/eremite00 cites the episode, with the fan explaining that they're "big on endings."
A thread by u/Gordon-Sumner asked fans which scene they find themselves returning to. The top comment from u/srslyfulminant points to the "Please don't hurt my family" scene, with another user responding to say, "I still get chills thinking about it. Great scene." Similarly, @stephsanpaolo tweeted that the episode "Always gives me chills."
In addition to fans loving the scene for the Danny and Erin dynamic, many also enjoyed the reunion that followed between Erin and Jack. "The fact that all Blue Bloods fans agree that To Protect and Serve is the best episode shows that Jack and Erin should be endgame," wrote @erinxlorelai.
Regardless of why fans loved the scene or how they really feel about Danny Reagan, it's undeniable that this was one of his best moments.