Since he left DC for Alaska, fans have been awaiting Mark Harmon coming back to NCIS and for Gibbs to return as the agency's fearless leader.
NCIS is CBS' police procedural drama following the special agents of the Naval Criminal Investigation Service's Major Case Response Team, the United States Navy's primary federal law enforcement agency, which investigates criminal activity involving the Navy, the United States Marine Corps and their families. Harmon played Leroy Jethro Gibbs, a Supervisory Special Agent at the NCIS, from Seasons 1 to 19.
After almost 20 years as a series regular on NCIS, Harmon left the series at the start of season 19. But could Mark Harmon come back to NCIS? Read on for what we know about Gibbs' rumored return to NCIS and if Mark Harmon could come back.
Is Mark Harmon coming back to NCIS?
Is Mark Harmon coming back to NCIS? The answer is maybe. In an interview with TV Insider in January 2023, Rocky Carroll, who plays NCIS Director Leon Vance, hinted that Harmon — who played NCIS Supervisory Special Agent Leroy Jethro Gibbs from seasons 1 to 19 of NCIS — could return in the future. "I think as long as this show stays on the air, there will always be a little bit of a tease that we might see Gibbs again. First time I saw an episode of this show, I said, oh, it's Gary Cooper from High Noon. Gibbs is the moral compass. He's the moral compass that we all wish we had," Carroll said.
Gibbs left NCIS in Season 19, Episode 4, which saw Gibbs and NCIS Senior Field Agent Timothy McGee travel to Alaska for a case, where Gibbs decides to stay instead of returning to Washington D.C. and resume his career at the NCIS. "My gut's telling me, I'll know when I find it," Gibbs told McGee of what he was looking for in his life. "This sense of peace, I have not had this since Shannon and Kelly died and I'm not ready to let it go." He then offered his McGee his role at the NCIS. "I could not have hoped for anyone better to watch my back for the past 18 years than you," he said.
In a special featurette for the NCIS season 19 DVD, Harmon hinted that Gibbs was purposely written out of NCIS in a way that doesn't kill him off so he could return. "I'm not retired… The character is living in Alaska as far as I know," he said.
In a statement to Entertainment Tonight after Harmon's exit in October 2021, NCIS executive producer and showrunner Steven D. Binder also at Gibbs' return in future seasons. "As an executive producer and dear friend, Mark continues to be an integral part of the fabric of the show. Our north star has always been staying true to our characters, and that truth has always guided the stories we tell and where those characters go," he said. "So regarding the future of Gibbs, as longtime fans of the show may have noticed over the years… never count Leroy Jethro Gibbs out."
Why did Mark Harmon leave NCIS?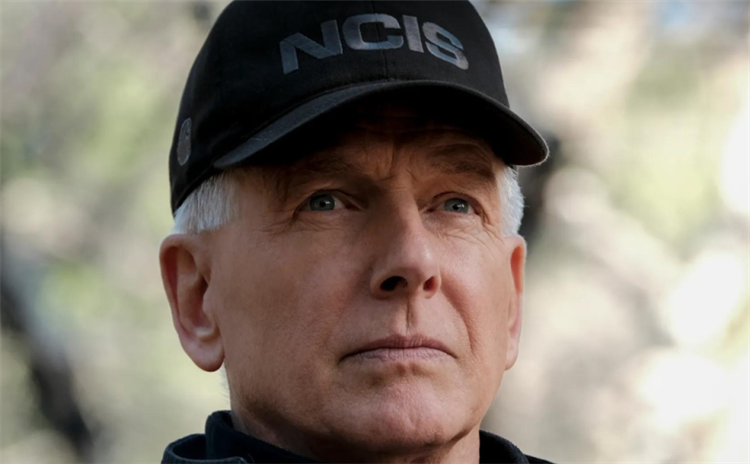 Why did Mark Harmon leave NCIS? In a special featurette for the NCIS season 19 DVD, Harmon hinted that he left NCIS after 19 seasons to "keep it fresh" in his career. "What has always drawn me here is the character I play and to keep it fresh and to keep it challenging," he said. "Plot-wise, this character has taken the path that it did. I thought it was honest and OK with."
Harmon — who was also an executive producer on NCIS from 2008 to 2021 — was officially removed from the NCIS opening credits in Season 20, Episode 1, in September 2022, almost a year after he left the series in season 19. Harmon hasn't had starred in any new acting roles since he left NCIS, according to his IMDb, which lists NCIS as his most recent acting credit. That could change, however. The Hollywood Reporter reported in February 2023 that Harmon had signed with The Gersh Agency, a talent agency that has also represented actors like Brendan Fraser, Allison Janney, Patricia Arquette, Adam Driver and Mandy Moore.
Though he's left NCIS, Harmon is still remembered by his former co-stars. In an interview with TV Insider in April 2023, Liza Lapira — who played lawyer Michelle Lee on NCIS Seasons 4 an 6 — looked back on a twist that her character was a mole within the agency. "It was great to have that twist. It was a surprise because I had just been written to be the lawyer. I was with the team for a tiny bit, and then I moved into the law portion of NCIS, and then I was going to be Brian [Dietzen]'s love interest," Lapira said. "I got a call in [the sixth] season telling me what it was going to be. And it was just really exciting to come back and to get to do a big arc like that."
Lapira also told TV Insider that looking back on NCIS "just brings back a lot of good memories." She continued, Rocky Carroll is a gem. He's just a gem. Mark Harmon is. I brought my mom to set, and as a birthday surprise for her, I just told her we were going somewhere, and Mark and Rocky said happy birthday to her and greeted her and just welcomed her with open arms."
She added, "Everyone was really kind. Brian Dietzen, I couldn't have asked for a better first love interest. He was such a gentleman and very, very welcoming. I remember his wife was pregnant at the time, and it was just like, 'Hi, nice to meet you. Congratulations. And now let's pretend to be in love.'"
Lapira also told TV Insider what it was like to star on NCIS' spinoff, NCIS: New Orleans, in which she played a different character. "I emailed Mark and said, 'Hey, I'm back at work, kind of.' That team was lovely, too, and shooting in New Orleans is great. I'm sad that it's no longer," she said.