Drew dies saving Willow?! …Michael and Willow's wedding week is getting wild! In soap opera time, sometimes it takes at least a week to get through one single day in Port Charles.
Spoilers for General Hospital… Michael and Willow's wedding drama has been building for days this week. As she gets about to walk down the aisle, Willow Tait is barely holding on to life. She is still appreciative though. The future Mrs. Corinthos is smiling with happiness to marry the man she loves despite her unfortunate reality. Chad Duell's Michael Corinthos Victor Cassadine (Charles Shaughnessy), meantime, is holding Willow's bone marrow donor captive on the Haunted Star.
There's no denying that Willow has a special family who adores her. As General Hospital recaps will know, Willow's upbringing and early years left her with numerous wounds. She didn't find serenity with a loving family until relatively recently. They all adore Willow as if she were their own. Despite this, lots of people want to fight to save her.
Drew Dies A Hero?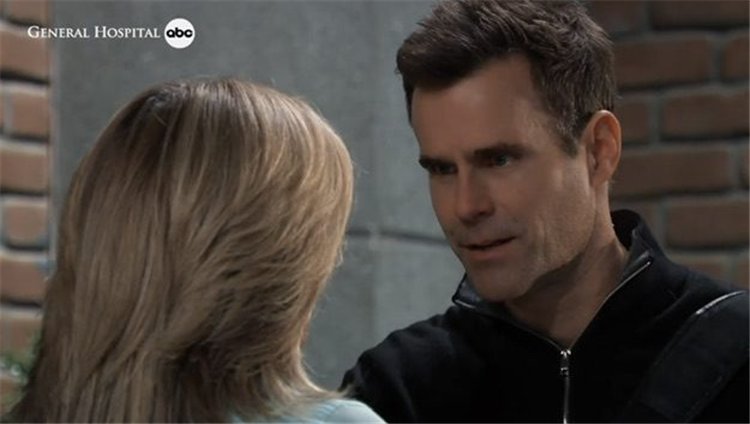 Cameron Mathison's character Drew Cain (of General Hospital) departs to assist in locating the Haunted Star, according to spoilers and trailers. The only way to save Willow is to find Liesl and return her safely to Port Charles. There is not much more time left, and it is unclear how long Willow will remain on this planet. As the selfless horse that he is, Drew offered to assist in bringing Liesl home.
General Hospital rumors… Tragically, Carly's heart doesn't just break for Drew during his mission. She begged him to return and he assured her that he'd come back home. Sadly, if GH rumors are true, Drew dies saving Willow! Will Drew die in his attempt to find Liesl and save Willow's life?!
Thankfully, there have been no GH news reports regarding Mathison's GH status. Thus far, Cameron is still on contract with the daytime drama. Stay tuned to see more major bombshells! General Hospital is FULL of surprises!