The "Blue Bloods" cast and crew are never too far away from their fans or the very sorts of law enforcement officers they portray as the series is shot on the busy streets of New York City. You know, that city that never sleeps. From the beginning, the CBS drama always planned on bunkering down in the Big Apple to follow the story of the Reagan Family, a family of cops and public servants navigating the always-changing city.
Tom Selleck, who portrays New York City Police Commissioner Frank Reagan, even revealed the entire cast had to uproot their lives to make their way to New York to be part of the show (via Sky). Working on the streets of New York means the series is constantly surrounded by the residents of the very city they are depicting weekly through the window of grisly crimes. Joining Selleck in the cast are thespians with plenty of experience before "Blue Bloods," including "The Sixth Sense" star Donnie Wahlberg and "I, Robot" actress Bridget Moynahan.
"Blue Bloods" cast member Will Estes, who portrays Jamie Reagan, revealed in a behind-the-scenes feature for the cop drama that there are some downsides to shooting on location as pedestrians and fans can sometimes interrupt filming in some pretty hilarious ways.
NYC pedestrians find various ways to interrupt filming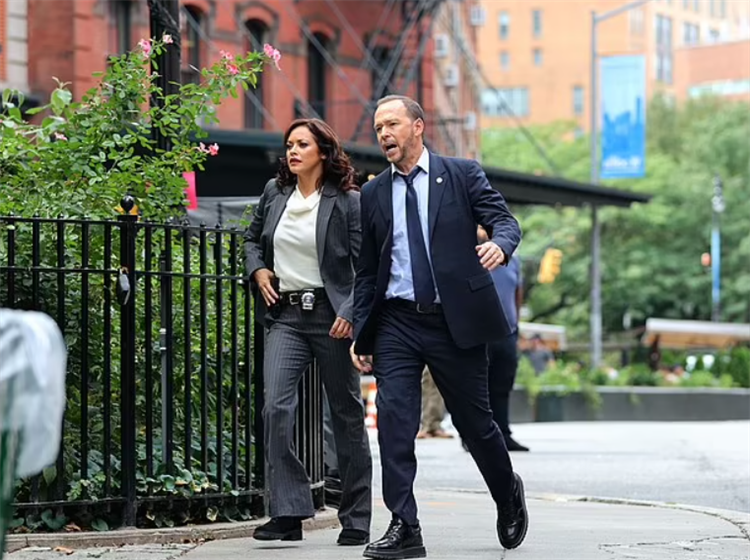 "Blue Bloods" actor Will Estes answered a fan question about shooting in New York City and expressed excitement about the location — except for interruptions.
"The best part about filming in New York City is the city itself. It's one of the most alive places in the world. It's so fun to get out on the streets and shoot and meet people," the actor said in a feature posted to the "Blue Bloods" YouTube. While Estes enjoys meeting people on the street, some can bring shooting to a halt by walking through a shot or even expressing their love for the show while the show is filming.
"People walk through the shot and mess up the shot. Sometimes they love the show, and they'll yell it out during a take. It's pretty much non-stop excitement," Estes said. The actor revealed in a separate interview that New Yorkers tend to be "Blue Bloods" fans, making most encounters positive, but there is one more downside to the New York City shooting for Estes.
"January and February in New York City is one of the last places you want to live if you're a kid from California like myself," he told Newsweek.