"Blue Bloods," a 2010 addition to CBS' long list of successful police procedural series, is nearing the end of Season 13. Throughout its long time on the air, the show introduced lots of minor recurring characters, as is often the case on such popular cop shows depicting the work of large police precincts with plenty of employees.
One such character is Captain McNichols, who first appeared in "Blue Bloods" in Season 10 and is portrayed by Stephanie Kurtzuba. Initially, she was a Sergeant who gave Eddie Janko (Vanessa Ray) a hard time as her new boss in Season 10, Episode 3, titled "Behind the Smile." McNichols rose through the ranks to eventually become a Captain and the Commanding Officer of the 29th Precinct, leading to Kurtzuba making more appearances starting at the end of Season 12.
Despite her elevated position and impact on the overarching plot of the series, McNichols has remained only a recurring character who isn't featured in every new episode of "Blue Bloods." However, much to Kurtzuba's surprise, it turns out that dedicated "Blue Bloods" fans actually recognize her in public as Captain McNichols, even though the actress took on a lot of arguably more prominent roles in the past.
Kurtzuba was impressed a fan recognized her as Captain McNichols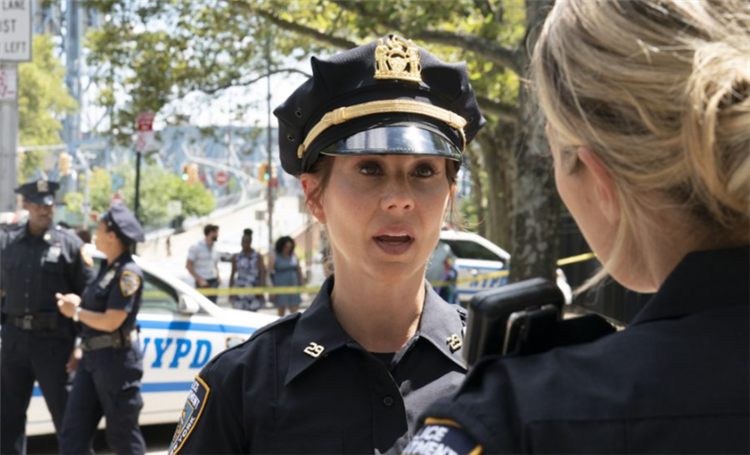 In a recent interview with MovieJunk, Stephanie Kurtzuba, who plays Captain Paula McNichols, spoke about an incident that made her realize how passionate "Blue Bloods" viewers are about the show: "I was walking down the street … and someone was like 'Hey, Captain McNichols,' and I was like, that's wild … I'm not a regular [on the show]. I show up quite a bit, but it's not like I'm on every single week. So people recognizing secondary characters just walking down the street, it's kind of cool."
She has a point, too. In total, Kurtzuba's character appeared in only eight episodes across four seasons of "Blue Bloods" so far, most of them in Season 13. Seeing as it's a show that has spawned over a dozen seasons and hundreds of episodes, it's quite remarkable for a fan to recognize the actress as Captain McNichols, especially considering that Kurtzuba has also appeared in high-budget, blockbuster productions like Martin Scorsese's "The Wolf of Wall Street" and "The Irishman," where she had arguably more memorable roles.
On the other hand, people tend to get obsessed with their favorite series to the point of knowing obscure pieces of trivia about them, and when it comes to police procedurals, "Blue Bloods" wouldn't be the only cop show with fans who are in too deep.