Fans of the original Magnum P.I. and CBS' long-running procedural Blue Bloods were in for a treat, as the long-awaited reunion between the OG Magnum and Rick Wright actors finally happened back in April. Tom Selleck and his former co-star Larry Manetti reunited on Blue Bloods when Manetti guest-starred in the Season 13 installment "Family Matters" — which is itself a former TV show with a lead character who's a cop — and now the actor is revealing just how Blue Bloods pulled it off.
Larry Manetti portrayed the bar-owning Rick Wright on the original Magnum P.I. from 1980 to 1988 for the show's eight-season run, and the actor spoke to Parade about what it was like getting to work with his longtime friend and former co-star Tom Selleck again. He shared it's been in the making for a long time, saying:
Tom Selleck said to the main executive producer, Kevin Wade, 'I'd like to find a role for my friend Larry Manetti. That was a year or two years ago. Kevin Wade had an accident and hurt his neck and was operated on, so he was cruising television and watched me on several different shows and said to his writers, 'This Manetti, I'd like to get him on the show. He's a great character.'
Knowing that the Magnum P.I. reunion was on the planning board for a couple of years definitely made the wait worth it, even if it wasn't necessarily a game-changer on the screen. Because unfortunately, while it was great seeing the two TV veterans on the same show again, fans didn't get to see them actually act together in the same scene, as Manetti's Sam Velucci never crossed paths with Selleck's Frank Reagan, at least not on screen. However, this does give the writers a good excuse to bring back Sam, perhaps in the future of the renewed-for-Season 14 Blue Bloods, depending on how the story flows.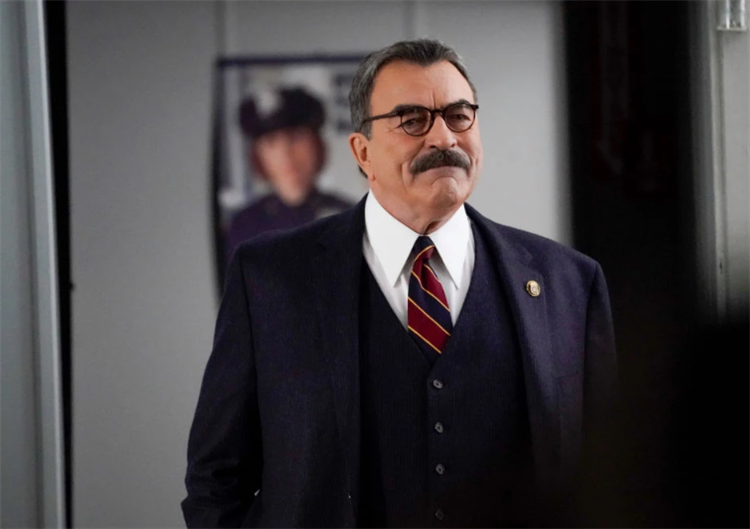 It was first announced in February by Donnie Wahlberg that a classic Magnum reunion was coming to Blue Bloods for Tom Selleck, and while it was unknown then just what was involved in the guest appearance, the NKOTB member did reveal that it was in a guest capacity and not just a set visit. The announcement was enough to make any fan excited, whether or not they watched the original Magnum P.I., and when it finally did happen in the April 21 episode, it was definitely great, if not ideal.
With Blue Bloods closing in on 300 episodes and beyond, Tom Selleck previously opened up about how he thought Magnum P.I. would be the "lucky" part of his career, but with the CBS family cop drama gearing up for its 14th season, his perspective has changed. However, it seems like Magnum P.I. will always be a big part of his life, especially since he wanted to have Larry Manetti on the show, even if they didn't get to share a scene together on Blue Bloods.
The original iteration of Magnum P.I. ended over three decades ago, but the series is still proving that it's staying close to people, and that's not even including the CBS-turned-NBC reboot. Back in 2017, almost 50 guys dressed as Magnum during a baseball game, and were thrown out for catcalling. People just can't get enough of Magnum's iconic mustache, whether it's watching it or wearing it themselves.
Hopefully, more Magnum reunions happen on Blue Bloods, and hopefully, they include Selleck and Manetti actually being in the same scene together. In the meantime, though, all 13 seasons of Blue Bloods are available to stream with a Paramount+ subscription, while all eight seasons of Magnum P.I. are available for free on Amazon Freevee.