'General Hospital' (GH) Spoilers are ready to get a new weeks off to a good start, and some fun weekly spoilers go a long way toward that.
Victor Cassadine (Charles Shaughnessy) will continue to dominate the news in Port Charles this week and for good reason as we're entering what should be the final stretch of this storyline.
Without further ado, let's dive into some spoilers!
'General Hospital' Spoilers: Ava never gives up on Trina
Portia Robinson (Brook Kerr) has been through an emotional rollercoaster the last couple of weeks, and she's had to deal with a lot of it alone or with a limited support system.
But that was due to her own mistake, now that she's dealing with the unknown as Trina Robinson (Tabyana Ali) tries to help save the world, everyone's coming together for her.
A not so surprising source of comfort will be Ava Jerome (Maura West).
The two may not get along very well or even like each other, but they both love Trina, and for Ava she's like a daughter.
This will be a touching scene between them as they both deal with the fear of loss as they find common ground and are there for each other.
'General Hospital' Spoilers: Now or never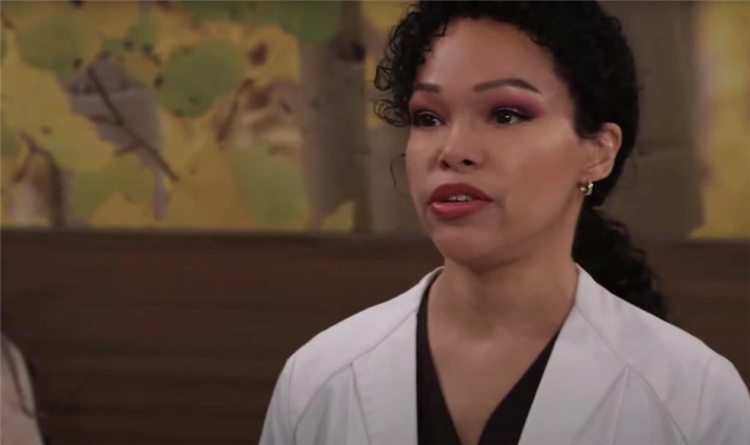 Spencer Cassadine (Nicholas Chavez) has a good head on his shoulders even if he tends to have a myopic view of things at times, and now that he's seen the real Victor everyone's been warning him about he's ready to act.
Of course, a good part of his motivation is knowing he's not untouchable as Victor's heir since Victor has his baby brother, but he's going to be near frantic when he tells Trina they have to do something before the Haunted Star reaches its destination.
"General Hospital" Spoilers expect this will ramp up the drama and put more pressure on Trina since she's an unknown guest on the ship, though Victor's men suspect someone's there since she took a walkie talkie.
'General Hospital' Spoilers: Time is running out
Curtis Ashford (Donnell Turner) has good instincts, and they're going to tell him that Trina's time is running out.
It's reasonable now that they know Trina is stowed away on Victor's stolen ship, but it's also logical since no one can stay hidden forever.
Because of that, he's going to try rallying the troops by voicing his fears, and one that he'll open up to that could help the most is Drew Cain (Cameron Mathison).
Drew most likely still has contacts, and he may be able to pull out a surprise helper or two on this.
Will Spencer and Trina be able to thwart Victor? Let us know in the comments below and check back with "General Hospital" Spoilers for the latest updates, spoilers, and speculation.