While it may seem like every actor in Hollywood chooses projects based on their scripts alone that's simply not the case for Tom Selleck. In fact, wooing Selleck back to network TV after his eight season run on Magnum, P.I. wasn't just about presenting him with a character he couldn't resist. The Blue Bloods star also needed a guarantee that his family life wouldn't suffer as a result of his new TV gig as the head of the Reagan family.
In a 2010 interview with Collider, Selleck revealed that he hesitated to join Blue Bloods at first, because the show filmed in New York City — far away from his beloved Ventura, California ranch that he shares with his wife of 33 years, Jillie Mack. But knowing that the CBS family drama would be an ensemble show made his decision to step into the role of Frank Reagan much easier to make.
"It was an ensemble that clearly was going to require talented actors," he told Collider. "Having done a lead, as I did in Magnum, being in every shot, I know it's a tough road. Magnum was never canceled. I left it after eight years because I was tired from it, not tired of it. It's always been a consideration, but this really just seemed to fit perfect. The script was terrific. The idea that it was going to shoot in New York caused a family consideration, but it was too good to pass up."
Ultimately, the fact that he would only need to be in New York City to shoot about half the time made the opportunity to join Blue Bloods too good to pass up.
Blue Bloods' expansive cast allowed Tom Selleck to balance acting with his desire to focus on his family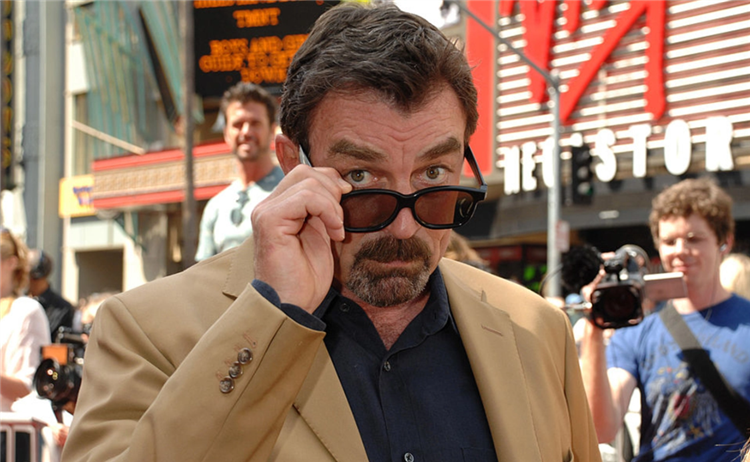 Blue Bloods has now been going strong for 10 seasons, and for Selleck, the CBS drama has allowed him to continue acting without compromising the private life he's cultivated for himself on his ranch. In April 2020, he revealed to People that his relationships and his ranch "keep me sane." And because he's not required to be in every scene of Blue Bloods, he's able to strike just the right balance between work and family.
"I'm a fairly private person," Selleck told People. "And I've always treasured the balance between work and time with my family. It's always about them."
For him, living on the ranch with Mack, and spending time with his children, Hannah, 31, and Kevin, 54, his adopted son from his first marriage to Jacqueline Ray, is vital. Not only does family time keep Selleck grounded, it's also something that he treasures, which is exactly why he feels so fortunate to have found a show that allows him to work without sacrificing the happy life he has cultivated for himself outside of the chaotic world of Hollywood.
It seems that as long as Blue Bloods continues to allow Selleck to maintain just the right balance between work and family, he'll be happy to keep playing Frank on the successful CBS cop drama.