Most people know that "Blue Bloods" actor Donnie Wahlberg has been married to actress Jenny McCarthy since 2014. Still, many fans of the CBS police procedural may not realize that Danny Reagan's real-life wife almost appeared on the show as someone significant from the character's past.
Jenny McCarthy has several credits on her resume, and at one point early in the Hollywood couple's relationship, the actress was offered a role in the crime drama. While it certainly would have been a treat for fans to see the pair perform on screen together, Wahlberg not only revealed that she turned it down but also which persona she was going to play, as well as her replacement. "Jenny almost did appear on the show," Wahlberg said during an interview with TV Insider. "Executive producer Kevin Wade asked me if she could play Danny's high school sweetheart [in Season 4's "Growing Boys."] We had just started dating publicly, so to her credit, Jenny turned it down. Like Tom said with Larry, she didn't want it to be disruptive for the audience. Buffy's Charisma Carpenter played the part."
It would have been interesting to see McCarthy play Marianne Romero in "Blue Bloods," but in the end, she felt it was better for everyone if she remained behind the scenes. But while McCarthy is very supportive of her husband's work on the show and has even helped Wahlberg with tough storylines in the past, the man that plays Danny Reagan has a surprising take on whether or not this better half will make it on the series.
Donnie has his doubts about McCarthy's Blue Bloods future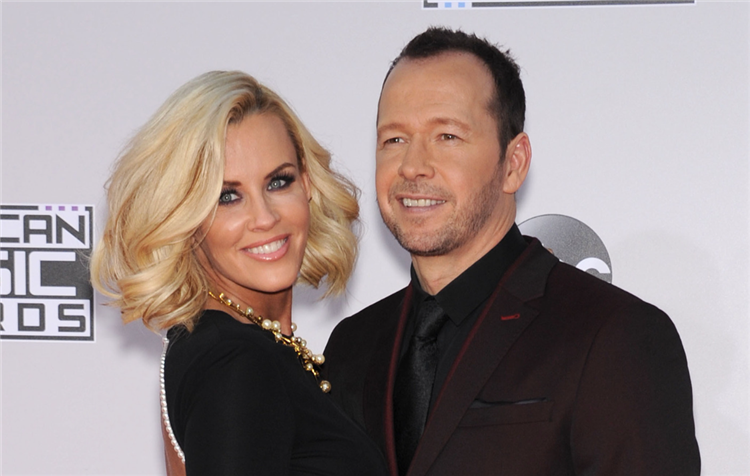 Despite opportunities in the past for Jenny McCarthy to enter the world of "Blue Bloods," Donnie Wahlberg seems skeptical concerning the chances she'll ever make an appearance on the CBS series. While the actor is very open to the idea of having her on the roster for an entry or two, there are certain factors, like her job, that may prevent the momentous occasion from happening. Wahlberg addressed the matter in an interview, saying, "She has a job though on another hit show, so I don't think that's going to work out." McCarthy's commitments to "The Masked Singer" as a judge are seemingly the culprit behind her lack of time on "Blue Bloods." Considering the reality singing competition series puts out two seasons worth of episodes a year, it would seem like scheduling is a concern.
In show business, anything is possible, and it's probably wise to have a "never say never" attitude about most entertainment-related matters. While some may have doubts, there is still plenty of time for the actress to appear on the show, especially since the series has been renewed for a 14th season. Thanks to a pay cut from the cast and producers involved, fans will get more episodes of the police procedural, and the door remains open for a bit longer to allow McCarthy to make her "Blue Bloods" debut.