Spoilers for Thursday, July 27, 2023 on General Hospital reveal Michael Easton's character Hamilton Finn counsels someone. Kirsten Storms's Maxie Jones debates relocating. Elizabeth Baldwin (Rebecca Herbst) and Portia Robinson (Brook Kerr) discuss their feelings.
Bonnie Burroughs' character Gladys Corbin brings awful news. Carly Spencer (Laura Wright) and Nina Reeves (Cynthia Watros) cross paths by chance. Help is required for Curtis Ashford (Donnell Turner). Molly Lansing Davis is placed on notice by Sam McCall (Kelly Monaco), who is played by Brooke Anne Smith. Sofia Mattsson's Sasha Gilmore Corbin is having difficulties.
Hamilton Finn Renders Counsel
Finn is dishing out advice but let's hope it's not the romantic kind. He's not exactly an expert in that department now, is he?
General Hospital Spoilers – Say Maxie Jones Might Move
Maxie is contemplating packing up her things. The grass looks greener on the other side — where her kids could actually have a yard to play in. Is it? She may have forgotten to tell Felicia Scorpio (Kristina Wagner) and Mac Scorpio (John J. York) about her plans though.
Portia Robinson Needs A Friend's Support
Portia is having a hard time staying composed. She is able to discern that Curtis is acting fine simply for her benefit. He is determined to find the magic treatment for his paralysis and wants out of that bed. How will she respond to this? Elizabeth might be able to assist her in processing her emotions.
Hint Gladys Corbin Has Unfortunate News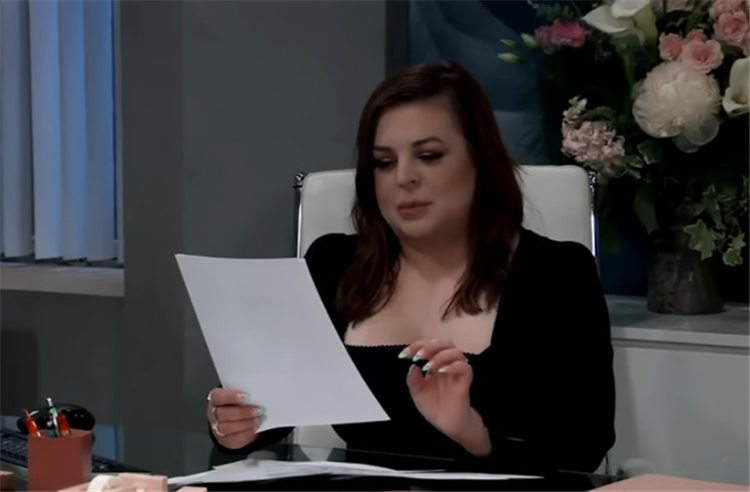 Gladys will be the bearer of bad news and Cody probably isn't going to like this when he gets wind of it. Will her news impact Sasha and her fortune?
Nina Reeves Bumps Into Carly Spencer
When Nina runs into Carly at Kelly's, she'll be surprised to hear how convicted she is about turning her circumstances around. Carly won't settle for less. She is going to get back everything that was taken from her. Will that include Sonny?
Curtis Ashford Needs A Favor From Someone
Curtis is considering his options and it's terrible that he feels he can't rely on his wife to be the advocate he needs in his corner. Will he ask someone else to assist him?
Spoilers Leak Sam McCall Probes Molly Lansing Davis's Heart
Molly is still having a hard time processing her feelings. Kristina Corinthos Davis (Kate Mansi) didn't make things any easier, but when Sam digs deeper, Molly might be stunned by what her sister's questions reveal. How would she feel if she never had children?
Sasha Corbin Is In Dire Straits
Sasha is not just in a terrible situation, but she is also essentially restrained. If someone had asked her a few days ago, she never would have imagined herself tied to a bed in Ferncliff. Given that she is constantly being drugged up at this facility, she will have a difficult time understanding what caused her to spiral.