For the Blue Bloods fans, this may come as a surprise, but a pleasant one indeed: one of the show's stars also acted in Nolan's new hit movie Oppenheimer!
The whole world is obsessed with Christopher Nolan's new biopic about the father of the atomic bomb, J. Robert Oppenheimer, and there's a plethora of reasons for that. The movie is largely praised for, well, everything: its intense story, amazing acting, visual and audial quality, and virtually every other aspect is as perfect as it gets.
At least, that's the general consensus: we're not here to promote any projects.
While Oppenheimer is being praised from all angles as director Nolan's new magnum opus, there's a more fun aspect of the movie that isn't talked about a lot. The 3-hour-long biopic is an embodiment of the "DiCaprio pointing at the screen" meme as every other actor you see on the screen is a familiar face.
It's a weird achievement in itself, making even the tertiary characters be played by famous actors, and this almost hurts the movie: if you can't contain yourself, you're doomed to jump off your seat every now and then exclaiming, "Hey, it's that guy!" If you're watching movies and shows somewhat regularly, you'll recognize many a familiar face in Oppenheimer.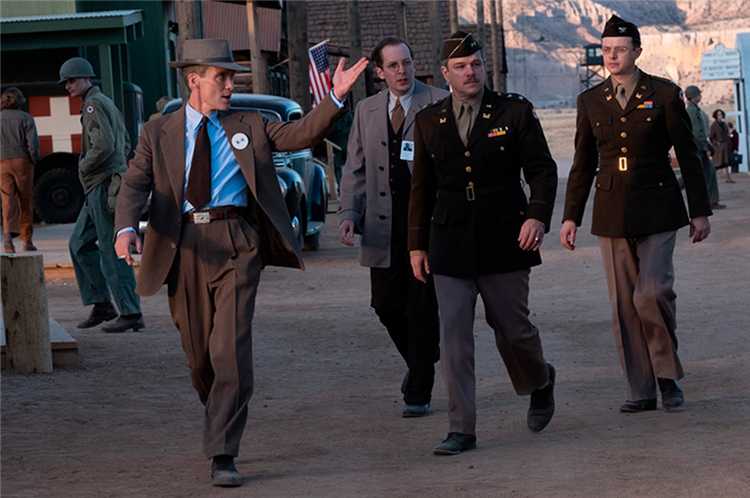 The movie has a pleasant surprise for Blue Bloods fans, too: one of the series' stars joined Christopher Nolan's new movie as well. It's the NYPD Deputy Commissioner of Public Information Garrett Moore — or, rather, Gregory Jbara, the actor who played him in the fan-favorite police drama series about the Reagan family.
In Oppenheimer, Jbara can be seen in the black-and-white portion of the film where he portrays Senator Warren Magnuson, the politician who was behind nominating Lewis Strauss (Robert Downey Jr. 's character) as Secretary of Commerce. Senator Magnuson made sure that Strauss got appointed to that position in real life, too.
While not a huge role in terms of screen time, seeing Gregory Jbara in Oppenheimer was definitely a pleasant surprise for any and all Blue Bloods fans watching the movie. In the police show, his Garrett Moore is a trusted advisor of Commissioner Frank Reagan, and in reality, Jbara and Tom Selleck are close friends, so the fans are very positive toward the actor.