Remember, Carly Spencer didn't make a promise to be nice to Nina.
General Hospital spoilers for July 27, 2023, reveal a dramatic encounter, new life decisions, disturbing news, and so much more. You won't want to miss a moment of this emotional new episode.
Spoilers Highlights
It's been a while since Carly (Laura Wright) and Nina (Cynthia Watros) have come face to face and a lot has changed in their lives. Nina is now a part of Willow's (Katelyn MacMullen) family and friends bubble, and Carly is now the owner of a diner she intends to turn into something big.
Nina has also promised Willow that she would let go of her vendetta against Carly and be nice to her. Carly did not have to make such a promise because Willow didn't ask this of Carly. Will Nina be able to control herself if Carly gets nasty with her, or will she try to be the better person in this scenario?
General Hospital: Change For Deception Ladies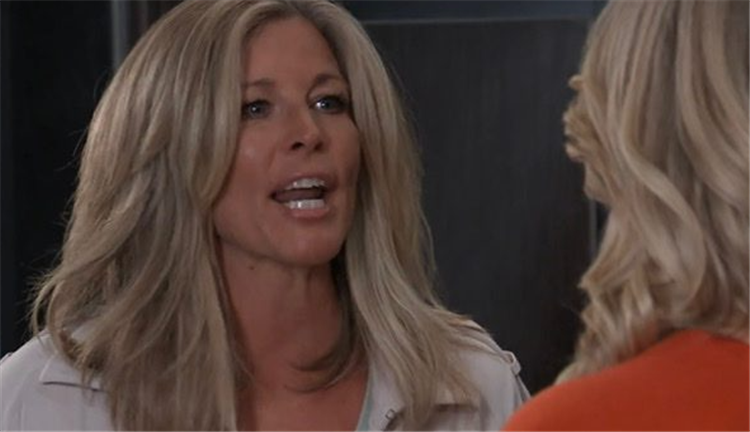 While Maxie (Kirsten Storms) seriously considers a new place to live, she remains concerned with Sasha (Sofia Mattsson) and how her mental state devolved so quickly.
Gladys (Bonnie Burroughs) is on hand to deliver bad news. Does she have an update for poor Sasha at Ferncliff? Does she tell Maxie things are worse than they imagined, or does Gladys deliver bad news to Selina Wu (Lydia Look)? Perhaps she doesn't have a way to get Selina the money she owes her, which would definitely be bad news for Gladys.
GH Spoilers: Wise Words
Portia (Brook Kerr) remains a mess about Curtis's (Donnell Turner) paralysis and his desire to push her away. She doesn't know how things could have all fallen apart so fast. Portia opens up to Elizabeth (Rebecca Herbst) about all she has been feeling.
GH spoilers say that Finn (Michael Easton) offers counsel. Does he have some advice for Curtis, a man who needs a friendly medical professional to talk to who is not a member of his family?