We have plenty of spoilery treats to help set the scene, and "General Hospital" (GH) Spoilers are expected to keep things interesting.
We're confident that things will spiral out of control more than they already have in this episode due to misunderstandings and selfish stupidity.
Let's explore a few spoilers to find out!
'General Hospital' Spoilers Thursday, July 20: Stuck in the middle
Luck is not on Sam McCall (Kelly Monaco)'s side at the moment as she was dealing with Molly Lansing-Davis (Brooke Anne Smith)'s self centered psychosis and paranoia about her sister when Kristina Corinthos-Davis (Kate Mansi) arrived to air her grievances.
The one good thing that'll come out of this is Sam may be able to get them to sit down and talk things out, and it'll help that Sonny Corinthos (Maurice Benard) gave Kristina advice about being honest and owning the reason she wanted to help out.
Of course, when she does Molly will latch onto the part about her wanting to do it partially for selfish reasons and her accusations of Kristina only caring about herself will leave Kristina stunned.
This will be a huge stumbling block in their relationship, and it'll be up to Molly to be the "bigger person" she claims she is but instead acts like an elitist snob.
Basically what we'd expect from someone calling marriage antiquated while doing the same practice under another name, but maybe Molly will actually hear what others are saying instead of talking at them and begin the healing process between the sisters.
'General Hospital' Spoilers Thursday, July 20: Gladys deals with her choice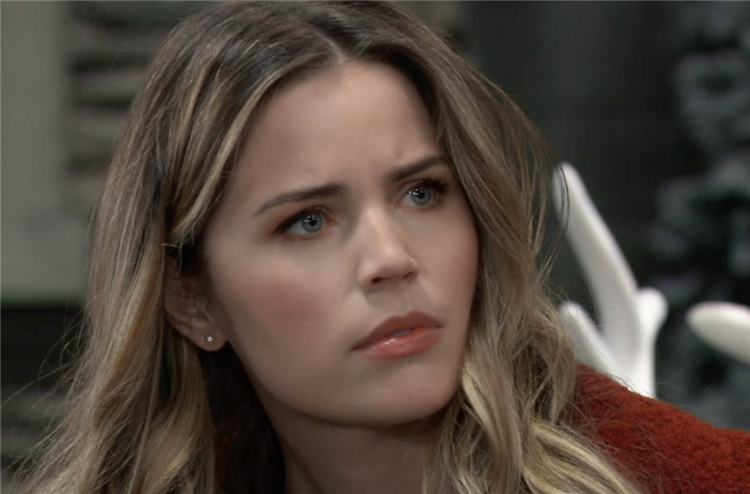 Well, now that Gladys Corbin (Bonnie Burroughs) got what she wanted and Sasha Gilmore (Sofia Mattsson) had a hallucinogenic meltdown and nearly killed Cody Bell (Josh Kelly) she'll be happy, right?
Not a chance cause now she'll have to deal with Sasha being arrested and the police looking at her medication.
That will lead to questions for the doctor about why he prescribed it when he should've known better, and we expect he'll quickly roll over on Gladys when he can't fry Sasha's mind more than he has.
Of course, when Sonny finds out Gladys will try to hide her tracks rather than confessing she was prepared to kill Sasha in order to maintain control of her money, earning herself a well-deserved swim with the fishes.
Gladys swiftly disproved our high expectations for her, and the show needs to stop continuing the plot of her discovery for more than a few more episodes.
Will Sam be successful in reconciling her sisters? Comment below and stay tuned to "General Hospital" Spoilers for the most recent news, rumors, and spoilers.