Fans of General Hospital (GH) should prepare for a lot of action this summer, according to spoilers. While the shooter intended to target Sonny Corinthos (Maurice Benard) or Anne Devane (Finola Hughes) in the Metro Court shooting, Curtis Ashford (Donnell Turner) was tragically the victim of the incident.
Most Would Assume Sonny Corinthos Is The Target
As a member of the mob, Sonny is accustomed to random attempts to shoot or murder him. Anna is as well, however this typically occurs while she's working on a case, an investigation, or when she's trying to save someone. When Devane isn't on duty, she typically doesn't have bullets flying in her direction.
The fact that she was in the same location as Sonny during the shooting is the sole re ason her name has been mentioned as a potential target. That left her and the crime boss who was the target of the shooter's aim, but the PCPD will unavoidably believe Corinthos was the target.
Plus, Sonny is naturally assuming he's the target. After all, someone just tried the same thing recently during a run-through of the Pikeman shipment, right?
The Good Ol' Swerve In A Major Storyline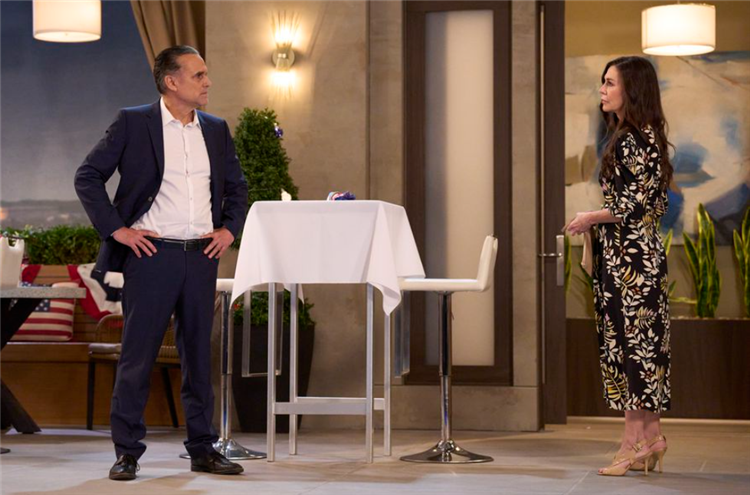 General Hospital loves to swerve fans, so while all arrows are pointing to a threat on Sonny's life (which there is one) this recent shooting was likely targeted toward Anna.
She already has a weird stalker on her radar, with her house door being vandalized with the words "MURDERER" spray painted in red.
Anyone who is not now pleased with Anna will make their displeasure known in the coming weeks. When Anna least expects it, she'll find she was the one "they" wanted to hit while everyone else continues to believe the shooting was just another gang-related crime. Whatever happens, let's hope Curtis gets better because he was just a bystander in the whole thing.
Was the last shooting aimed at Anna or Sonny? Comment on this plot below! Watch the ABC soap opera every day to find out what happens next, and check this page frequently for the latest General Hospital spoilers, news, and updates.