Though Milo Giambetti hasn't been seen on General Hospital since the Nurses Ball a few months ago, fans are known to celebrate whenever the character is glimpsed. And that festive spirit is something that actor Drew Cheetwood is currently all too familiar with.
Happy Birthday, Drew Cheetwood
And that's because he was born on July 14, 1983, in Bowling Green, Ohio, which means that this fan-favorite performer is turning 40 years old today! At age 19, Cheetwood relocated to Los Angeles in order to pursue an acting career — the exact same path taken by his older brother, Derk (Max Giambetti, GH).
To support himself and pay for the acting classes that he enrolled in, Cheetwood found employment as a fitness instructor. He counted among his many clients Tyler Christopher (ex-Nikolas Cassadine, GH; ex-Stefan O. DiMera, Days of our Lives) — his cousin — and other members of the GH cast and crew.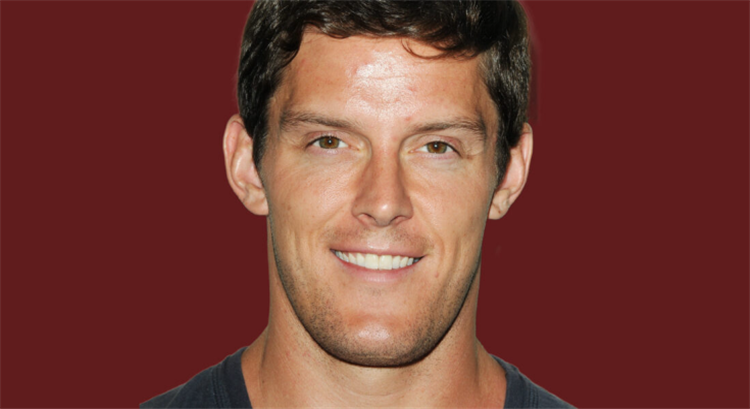 Through those connections, Cheetwood won the role of Milo Giambetti (enforcer for the Corinthos organization, fitness instructor, gym trainer, and striptease artist), the second character he played on the soap — following a turn as Officer Sullivan, an "under five lines" role.
Cheetwood's other acting credits include an episode of Two and a Half Men, a guest-starring role on Passions, the short films Deliriously Jen, Feeling Fat, and Someone Else, and the video game L.A. Noire.
Cheetwood has been married to Jenna Vitale since June 3, 2011. Together the couple has three children Grace Alexandria (born March 3, 2013), Josephine (October 11, 2016), and Everly (born February 2018).
Cheetwood currently resides in Michigan (alongside his family) where he works as both a personal trainer (via private and online coaching) and a real estate agent.