Spoilers for General Hospital Sonny Corinthos' (Maurice Benard's) decision to marry Nina Reeves (Cynthia Watros) upsets Carly Spencer (Laura Wright), but it's really none of her concern. With the SEC inquiry nibbling at her heels, she has larger fish to fry.
Sonny, on the other hand, isn't going to be pleased with Diane Miller's (Carolyn Hennesy) claim that Carly is being targeted because of her relationship with Sonny. While Carly insists that she would never give up on the don, he may not be willing to let her take this fall. Will Sonny really put everything on the line to keep Carly safe — and what does it mean for his future with Nina?
The SEC Threatens to Cripple Carly and Drew's Romance
Drew's focus on his relationship with Carly is unwavering, despite them taking hit after hit ever since they coupled up. However, his concerns will deepen as Carly becomes more involved with Sonny — and in secrecy, to boot! Diane has laid Carly's options out with clarity, and she either has to turn on Drew, turn on Sonny, or she might as well turn herself in.
Carly will never forsake either of them, so she's ready to fight for her freedom and pay for her own mistakes, but that doesn't mean Drew and Sonny want that for her. Drew can only hope that Carly will be true to their relationship and stand by his side when the truth comes crashing down. But rumor has it he will soon have reason to suspect that might not be the outcome he gets.
Tease Sonny is a Bigger Threat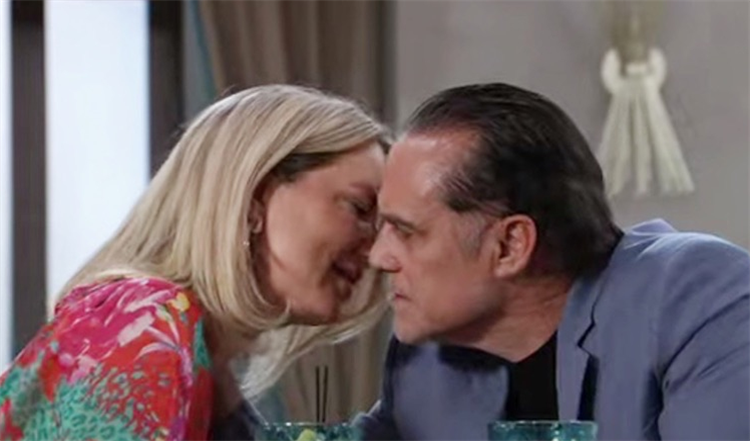 It won't be Carly's fault this time, but it won't stop Nina from blaming her while Sonny is in jail and Carly can once again live her life without consequences — or so Nina believes. Sonny isn't going to be happy with the scenario as he continues to gather information that leads him to believe Carly has only been targeted because of him.
Truthfully, it's not right for him to let Drew take this fall either. However, Carly is guilty, even in areas Drew wasn't. Nevertheless, it's going to be Sonny barging in to save the day — and Carly — that will do him in, alongside his relationship with Nina.
Marty Seals Everyone's Fate
Diane will be unable to represent both Drew and Carly, which will be a significant stumbling block in this disaster. When one of them seeks representation elsewhere, the options will be limited. Martin 'Marty' Grey (Michael E. Knight) appears to be a good choice, but he will be forced to withdraw owing to a conflict of interest.
Diane is well-versed in the law and is nothing if not ethical, so she knows Marty won't break the beans on what the issue is, but it does have her thinking about who might be involved in the case and whose anonymity Marty is protecting. With Sonny in jail and Diane eager to connect Marty to the crime, Nina's days as Sonny's fiancée must be numbered.