Will Carly be back in the catbird's seat on GH?
GH spoilers have made it clear from the beginning that Sonny is Port Charles' smartest citizen. Smarter than the mayor, smarter than the police, smarter than the District Attorney's office. Sonny sees all and eventually knows all.
GH Spoilers Speculation
So it's only a matter of time before Sonny (Maurice Benard) puts the pieces together and figures out that Nina (Cynthia Watros) was the one who finked on Carly (Laura Wright) and Drew (Cameron Mathison) to the Securities and Exchanges Commission. The only question now is, will Sonny forgive his fiancée? Here's what viewers predicted would happen.
GH: A Little Bit of Understanding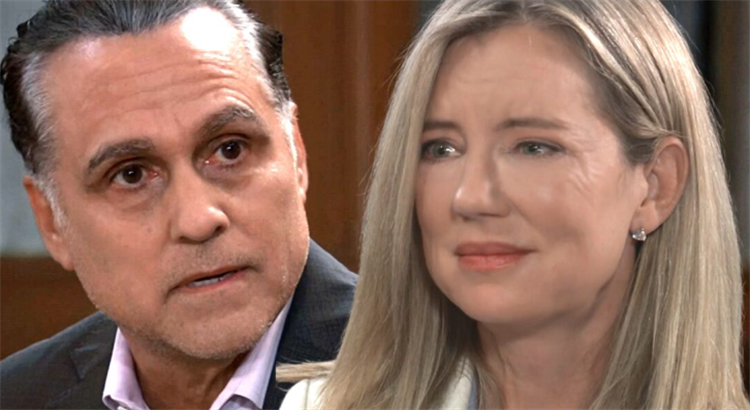 Sonny's intelligence will also make him capable of understanding that Carly drove Nina to her dastardly deed, speculate 5% of you. Carly went out of her way to ensure that Nina had no access to her dying daughter, Willow (Katelyn MacMullen), or Willow and Michael's (Chad Duell) children. Nina had to strike back somehow!
General Hospital: A Matter of Scale
Sonny won't be happy, 20% of you predict, but Nina's betrayal will be pushed to the back burner as soon as Sonny also figures out what Michael has done to him. The boy Sonny raised as his own, the one whose biological father he had to torture to get AJ to sign Michael over to him, that ungrateful brat, has been scheming to bring Sonny down for months! And using Dex (Evan Hofer) to do it! Doesn't Michael realize that Sonny loves all his baby mobsters? This will break his heart.
GH Spoilers: Crossing the Line
Sonny will show no mercy, 75% speculate. Remember how he reacted when Brenda wore a wire to entrap him? Sonny requires loyalty at all costs, and not just to himself, but to people he loves, likes, is related to, or once brushed up against in an elevator. When Nina went after Carly, she went after Sonny's family. Which means she went after him. Crying in the rain will be the least of what happens to her.