Who will serve as GH's secret weapon?
Ned Quartermaine may currently believe that he is rock and roller Eddie Maine, but we expect GH spoilers to eventually tease that it won't last forever.
GH Spoilers Speculation
Eddie is bound to turn back into Ned (Wally Kurth) sooner or later. How will that happen? Here's what almost 2,000 viewers expect to be the key trigger in this big turnaround.
Use Your Noodle, Ned Quartermaine
It is a scientific fact that a blow to the head causes amnesia. Ergo, it is a scientific fact that amnesia can only be cured by a blow to the head, 6% point out most reasonably. Now, maybe, all it will take is just a smack from Tracy (Jane Elliot), who isn't loving this development. Or maybe it will be another slip and fall. Either way, he just needed to be snapped out of it.
General Hospital: Son Shine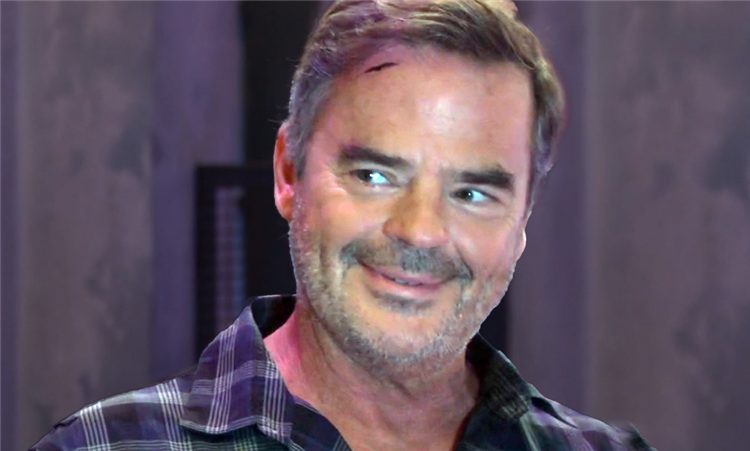 Ned loves his stepson Leo like he was his own, and 19% of you expect Leo (Easton Rocket Sweda) to be the one to bring Ned back to the present. Ned may want to wish he'd never married Olivia (Lisa LoCicero) or pretend that he didn't know all the shenanigans that his daughter Brook Lynn (Amanda Setton) was capable of. But he won't be able to repress Leo for long. The kid needs Ned's calming presence too much.
GH: First Love
Before Ned loved Lois (Rena Sofer), Eddie loved Lois. And, more importantly, before Lois fell in love with Ned, Lois fell in love with Eddie. We suspect she'll soon be on her way back to Port Charles, so 24% of the audience figures she'll be the one to remind Ned of who he really is.
GH Spoilers: Timing Is Everything
However, for 51% of fans, there is only one moment for Ned's memory to return: At Sonny (Maurice Benard) and Nina's (Cynthia Watros) wedding. Just before — or after — they say, "I do," you predict that Ned will remember that Nina tipped off the SEC about Carly (Laura Wright) and Drew's (Cameron Mathison) crimes. And there is no act worse than that. Not even the actual crime that was committed.