The long-running CBS series "Blue Bloods" just began its 13th season, so it's time for yet another round of family drama and NYPD intrigue. The show, which debuted in 2010, follows the New York City-based Reagan family as they navigate the justice system in various ways. The cast includes TV legend Tom Selleck, who plays the NYPD police commissioner; Donnie Wahlberg, who plays a detective; and Bridget Moynahan, whose character Erin represents the New York District Attorney's office.
Then there's Sami Gayle, who plays Erin's daughter, Nicky Reagan-Boyle. Gayle, who began her acting career as Baby June in "Gypsy" on Broadway, was initially seen on "As the World Turns" before landing her "Blue Bloods" role. She has also appeared in films like "Noah" and "Vampire Academy." In the past, she has opened up to Glitter about her fiery, intelligent turn as Nicky and her working relationship with on-screen mom Bridget Moynahan.
Bridget Moynahan has been like an additional mother to Sami Gayle
After 13 seasons, Sami Gayle and her on-screen mom, Bridget Moynahan, have shared a lot of scenes together. That's a lot of time for any pair of actors to develop a strong personal and professional relationship. "Bridget has been like an additional mother, and I am forever indebted to her for showing me what it means to be a gracious, kind, talented, and independent woman," Gayle told Glitter in 2020. "Watching her over the years has helped me to become a better actor."
Gayle also appreciated how the "universal" nature of her scenes with Moynahan allowed for extra insight into her own life. "My favorite thing about our scenes together is that they often tackle universal, mother/daughter experiences," she said. "I always walk away having gleaned something about a situation I've encountered with my actual mom or with foresight as to how to deal with a situation in the future."
Blue Bloods Season 13 will tackle recent controversies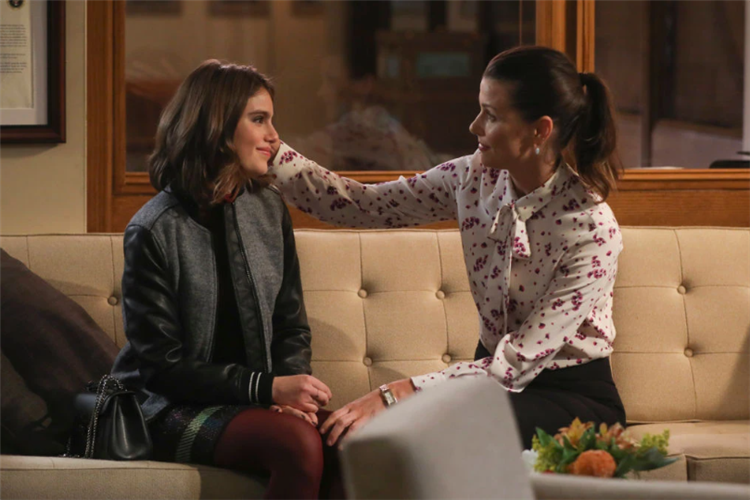 "Blue Bloods" has retained much of its main cast heading into its 13th season, but showrunner Kevin Wade has felt pressure to tell "fresh" stories. Additionally, as Black Lives Matter and "Defund the Police" movements have gained traction, Wade has realized that "bad apples" in the American police force might cloud people's perceptions of the cop family at the center of "Blue Bloods."
"You only need to pick up a newspaper on Sunday for 20 minutes to realize that there is a deep and pervasive mistrust of institutions … of leaders, whether they are elected or appointed … of law enforcement in general," Wade told TVLine. "Both on the judicial side and on the cops-on-the-ground side … because of all the things that have happened on the blue side and on the red side."
However, Wade plans for "Blue Bloods" to tackle such conflicts fairly in Season 13. "Nobody is tuning in on Friday night at 10 o'clock to be taught a lesson or lectured on what the right point of view is. So when we try to address issues that have two very vocal sides to them, we try to build a soap box of equal dimensions for the, let's call it, 'antagonistic' point of view," he said.