With one dramatic narrative following another, General Hospital is quite literally on a roll. Victor Cassadine, a major villain on the ABC blockbuster serial, just left the program after an action-packed mission in Greenland. After that, the serial launched into a court drama where Carly and Drew were accused of engaging in some insider trading. Drew has now received three years of punishing incarceration at Pentonville as a result.
But that's not all! In the nether of it all, Ned Quartermaine met with a pool-side accident while on his way to expose Nina Reeves as the rat who sold Drew and Carly to the SEC. His fall resulted in a severe head injury that brought back a major character from General Hospital's 90's era! It is none other than Ned's onstage persona, Eddie Maine! However, the twist is, back in the day Ned knew Eddie was his stage name. But now, thanks to his injury, Ned believes Eddie is his whole and sole identity!
Rena Sofer Returns As Lois Curello To General Hospital
As a result of his memory messes up, N-Eddie has completely forgotten his life as Ned Quartermaine, including his wife, Olivia! Moreover, he still believes that the woman of his life is his former wife, Lois Cerullo! Back in the '90s when Ned went by Eddie, he was married to Lois. An iconic character played by the gorgeous Rena Sofer! The latest General Hospital spoilers are hinting that Rena is about to enter General Hospital to revive her role as Lois, Eddi's former wife and Brook Lynn's mom!
As of now, neither Rena nor General Hospital has made an official announcement. However, her return makes total sense, considering the direction the storyline is headed! Ned believed he is Eddie. He does not recognize Olivia, and Brook Lynn really just wants to help her dad in whatever way she can! Meanwhile, Gregory Chase's illness is getting the better of him. There is a chance that he might express a desire to witness Harrison Chase marry Brook Lynn! That, combined with the N-Eddie storyline, makes for the perfect opportunity for Lois to return!
Moreover, Lois does have a penchant for making grand entrances into parties! Long-time viewers of General Hospital may remember the episode where Lois literally popped out of a cake and gate-crashed Katherine's birthday party. Katherine was Ned's wife back in 1995. Lois exposed Ned's identity as Eddie to Katherine at the party. Perhaps, Lois could return this time to expose Eddie as Ned to himself! Would't it be a nice "life coming a full circle" kind of a thing?
Will Vanessa Marcil Return As Brenda Barrett?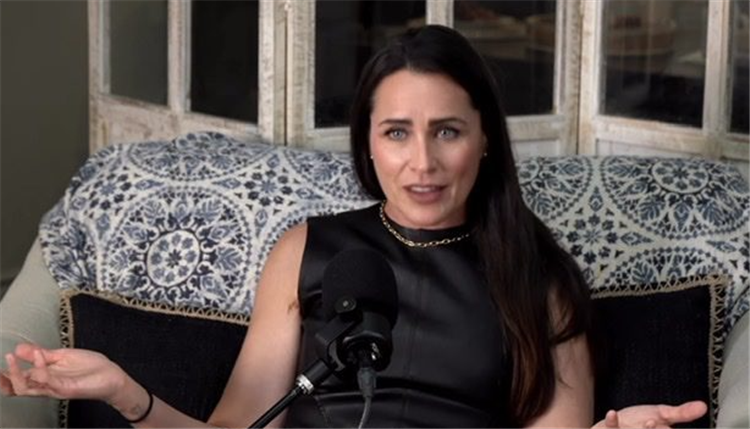 Talking about coming back full circle, if General Hospital is trying to bring back the 90's "inner circle" back to the 2020s, they can't stop at Eddie and Lois. Apart from these two and the forever headlining Sonny Corinthos, there was another key character that fans just love so much! Brenda Barrett! The '90s were all about Eddie Maine, Lois Curello, Sonny Corinthos, and Brenda Barrett. In fact, time and again, the General Hospital fandom has expressed its desire to see Sonny and Brenda together on the screen once again!
In addition, Nina has already essentially detonated the bomb that would destroy her relationship with Sonny! Sonny will therefore return to General Hospital as a single guy once he finds out about Nina's SEC betrayal! Wouldn't that be the ideal opportunity to revive Brenda as Vanessa Marcil as a flashback from Sonny's past? How do you feel? Would you wish to see Sonny and Brenda get back together just to catch up? In the comments, please. Watch General Hospital in the interim to learn what happens next!